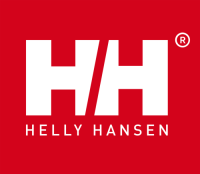 Date Posted: 8/10/2017
Retail Ops and Inventory Coordinator
Canada

British Columbia

Richmond, British Columbia (CANADA)

2 year(s)

Full-Time

Not Available
Job Description
Helly Hansen makes professional grade gear to help people stay and feel ALIVE! Our gear is worn and trusted by professionals on oceans, mountains and worksites. As the #1 apparel brand for Ski Professionals, you'll find HH at more than 200 ski resort and guiding operations around the world, and worn by more than 55,000 ski professionals. Our sailing gear is worn by world-class sailors across all five oceans, and we're proud to partner with and participate in some of the sport's most iconic regattas and sailing associations. As a leading Scandinavian workwear brand, you'll see us at work-sites where performance, protection and safety matter most. We continue to support Captain Hansen's legacy through a long list of first-to-market innovations developed through insights from those working and recreating in the world's harshest environments. YOU'RE NOT ALIVE SINCE THE DAY YOU WERE BORN. YOU'RE ALIVE SINCE THE LAST TIME YOU TRULY FELT SOMETHING.

We are looking for a Retail Operations and Inventory Coordinator for our Richmond, BC office. This position is responsible for keeping all retail related systems working together and ensuring data accuracy. This person will have regular daily contact with all stores to supervise with any system or operational related difficulties.

We provide a friendly, casual environment, competitive pay, a generous product discount, and a full benefits package, including supplemental medical, vision and dental coverage, paid vacation, sick leave, and holidays, and 4% RRSP contribution.

Specific responsibilities will include:

• System upkeep and Stores' Report
o Resolve any polling issues between the different retail systems (Retail Pro, SAP, IS)
o Collate daily sales from all stores
o Upload any orders in time, to ensure availability is guaranteed (pre-book, replenishment, EOL)
o Regular contact with members of the Store team is necessary to ensure smooth day to day business
o Ensure material data is maintained in Retail systems (Retail Pro)
o Ensure all styles are priced in the relevant data bases – USD, CAD.
o Execute stock adjustments and monitor store to store transfers and insure system accuracy.
o Key liaison between retail and finance department ensuring that all systems, processes, and controls are functional.
• Allocation of stock and monitoring stock levels
o Work in support of the buying team to load product into stores in a timely manner
o Work in support of retail marketing and visual merchandising teams to ensure proper allocation and delivery of POP and campaign materials.
o Determine stock levels and ensure replenishment systems are operating correctly
o Ensure on time delivery and keep stores informed of all deliveries. Monitor flow of product in to store.
o Regular Communication/Visits with stores to review product, delivery, and receiving issues with store management.
• Retail Stores policies and procedure, Inventory control
o Control and support the store manual processes from an inventory and product standpoint
o Manage the inventory count process during the bi-annual counts in collaboration with Stores and Finance
o Ensure all systems procedures for receiving product in Store are being followed.
• PM tasks
o Ad-hoc projects throughout the year based on business needs.
Job Requirements
The successful candidate will have:
• Strong knowledge of SAP
• Experience of other Retail systems such as Retail Pro.
• Operational efficiency expertise
• Strong logical analysis and problem solving skills
• Excellent and effective communication skills and experience working among many different departments
• Excellent computer knowledge (Excel, Word, Power Point, Outlook, Project). Adobe Creative Suite a plus.
• Capable of working to strict and tight deadlines.

To apply, please click on the "External Application" link, and be sure to let us know you found this job on Malakye!

Helly Hansen is an equal opportunity employer.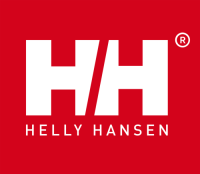 Date Posted: 8/10/2017
Retail Ops and Inventory Coordinator
Canada

British Columbia

Richmond, British Columbia (CANADA)

2 year(s)

Full-Time

Not Available