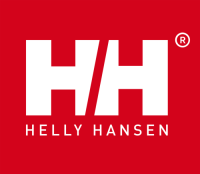 Date Posted: 6/14/2018
IT Business Consultant Sales - EDI
United States

Washington

Sumner, WA

5 year(s)

Full-Time

Not Available
Job Description
ABOUT US:

From our home in Norway, Helly Hansen has been making professional grade gear to help people stay and feel alive for almost 140 years. It all started in 1877 when sea captain HellyJuell Hansen found a better way to stay protected from the harsh Norwegian elements.

Helly Hansen gear is worn and trusted by professionals on oceans, mountains and worksites. As the #1 apparel brand for Ski Professionals, you'll find HH at more than 200 ski resort and guiding operations around the world, and worn by more than 55,000 ski professionals. Our sailing gear is worn by world-class sailors across all five oceans, and we're proud to partner with and participate in some of the sport's most iconic regattas and sailing associations. As a leading Scandinavian workwear brand, you'll see us at work-sites where performance, protection and safety matter most. We continue to support Captain Hansen's legacy through a long list of first-to-market innovations developed through insights from those working and recreating in the world's harshest environments.

IT Business Consultant Sales - edi:

Helly Hansen is seeking an experienced IT Business Consultant Sales - EDI to ensure operational excellence and compliance with all technical customer requirements for Helly Hansen. This role will work closely with senior business leaders to identify, recommend, develop, and implement cost-effective solutions in alignment with global EDI policies and procedures.

This is a full-time position (40 hours per week) that provides great benefits: 100%-paid medical, dental and vision coverage, 401(k) with a company match, and 15 days of paid time off per year. We provide salaried pay plus bonus opportunity as well as a bevy of other incentives to support your outdoor passion.

Specific responsibilities will include:

• Supporting Helly Hansen's Global Operations by understanding all EDI related activities across all end-to-end systems.
• Proactively applying systems analysis techniques and procedures, including consulting with users, to determine EDI business or system problems and solution.
• Working closely with other functional areas (Customer Service, Distribution, Invoicing, and Supply Chain) as well as other EDI teams to provide resources for issue analysis, testing, and development that may be needed to support high priority projects.
• Following global standards, practices, and procedures to ensure consistent delivery of services and solutions. Ensure documentation of processes to satisfy regulatory agencies and ensure operational compliance.
• Being an active part of the global M3 ERP team and contribute with Operations relevant input
• Holding technical ownership of EDI (various global vendors), ensuring proper onboarding of new trading partners (wholesale customer), actively managing the day to day operation in allowing a seamless EDI message transmission from the VAN partner to the Helly Hansen internal systems.
• Becoming an integral part of all Sales related processes (e.g. pre-order and in-season (asap) order via iVendix, contract / bulk order process in the ERP and its call-off, different EDI order types into the ERP).
Job Requirements
The successful candidate will have:

• Expert skills in EDI, read and understand technical maps (e.g. 810, 846, 850, 855, 856)
• Sound understanding of Sales processes
• Technical hands-on mentality with the focus on establishing proper business process flows
• InforMeC middle ware message interface (find/retrigger messages/troubleshoot) preferred
• Infor M3 Sales process experience preferred
• Advanced MS Office (in particular Excel skills)
• Vendor Communication & Management
• Structured mind, and able to present complex processes in an end-user friendly way
• Affinity for finding the needle in the haystack - and want to understand the root cause
• Team player who understands and respects diversity and different cultures
• Well organized and comfortable with financials and numbers
• Excellent, proven interpersonal, verbal and written communication skills

For more information on Helly Hansen and our product offerings, visit our website at www.hellyhansen.com.

To apply please click on the "External Application" link, and be sure to let us know you found this job on Malakye!
Perks
100%-paid medical, dental and vision coverage, 401(k) with a company match, and 15 days of paid time off per year. We provide salaried pay plus bonus opportunity as well as a bevy of other incentives.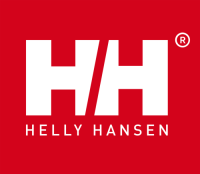 Date Posted: 6/14/2018
IT Business Consultant Sales - EDI
United States

Washington

Sumner, WA

5 year(s)

Full-Time

Not Available