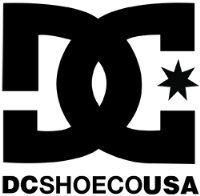 Date Posted: 9/11/2017
Independent Sales Rep
Multiple Locations

Nor Cal Territory

3 year(s)

Contract

Not Available
Job Description
DC Shoes is in search of an Independent Sales Rep to cover the NorCal and Nevada territories.

COMPANY OVERVIEW //
Boardriders, Inc., is a leading action sports and lifestyle company that designs, produces and distributes branded apparel, footwear and accessories for Boardriders around the world. Our apparel and footwear brands represent a casual lifestyle for young-minded people who are inspired by a passion for outdoor action sports. Our Company's Quiksilver, Roxy, and DC Shoes brands have authentic roots and heritage in surf, snow and skate. The Company's products are sold in more than 115 countries in a wide range of distribution.

POSITION SUMMARY //
This position is responsible for leading and overseeing DC Shoes Footwear/Apparel/Accessories/Snow categories in the Nor Cal (Santa Barbara north) and Nevada (- LV) region supporting all specialty skate/lifestyle retailers. This role is directly responsible to manage, develop and market to specialty skate/ lifestyle channel. The position requires the ability to forecast, set sales and profit goals, and to drive product initiatives for all categories and customers falling within the specialty skate/lifestyle.

RESPONSIBILITIES //
• Frequent communication with specialty retailers, Sales Director and Marketing Team.
• Coordinate resources and specialty marketing initiatives
• Maintaining existing retailer relationships while planning and opening new business
• Lead and represent product needs at all product related meetings
• Develop efficient and accurate forecasting process with retailers
• Responsible to ensure maximum gross profit
• Participate in quarterly business reviews identifying opportunities for growth
• Regular travel to accounts, trade shows, and sales meetings
• Responsible for forecasting and achieving growth targets set
• Run weekly and monthly sales reports and track quarterly sales goals
• Work with incentive programs and other initiatives to promote sales
Job Requirements
REQUIRED EXPERIENCE, SKILLS & EDUCATION //
• 3+ Years Sales experience
• Established retailer relationships in specialty channels and the ability to develop new business
• Extensive Knowledge of the footwear, apparel and snow business and the specialty skate-board/lifestyle marketplace
• Maintain high profile communication skills and must possess the ability to present clearly and effec-tively
• Highly computer literate. Must be efficient in Microsoft Office programs.
• Valid driver's license & Insurance.
• Must be able to establish short and long term strategies for the specialty apparel channel that both mirror and lead the DC corporate direction and brand message.
• Ability to challenge and motivate owners, buyers, and shop personnel.

TO APPLY //
Please submit your resume and cover letter through Malakye for consideration.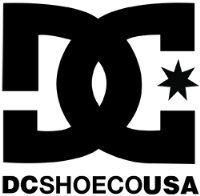 Date Posted: 9/11/2017
Independent Sales Rep
Multiple Locations

Nor Cal Territory

3 year(s)

Contract

Not Available