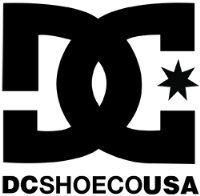 Date Posted: 11/21/2017
Art Director - DC Shoes
United States

California

Huntington Beach, CA

8 year(s)

Full-Time

Not Available
Job Description
Boardriders Inc, home to DC SHOES, is in search of an Art Director to join the team in Huntington Beach, CA.

COMPANY OVERVIEW //
Boardriders, Inc., is a leading action sports and lifestyle company that designs, produces and distributes branded apparel, footwear and accessories for Boardriders around the world. Our apparel and footwear brands represent a casual lifestyle for young-minded people who are inspired by a passion for outdoor action sports. Our Company's Quiksilver, Roxy, and DC Shoes brands have authentic roots and heritage in surf, snow and skate. The Company's products are sold in more than 115 countries in a wide range of distribution.

SUMMARY //
The Art Director will work directly with the DC Creative Director to help concept and provide global creative and graphics direction across the brand. The role will manage the professional graphic design work for all global marketing assets including long-term and seasonal campaigns, branding strategy and brand usage guide, environmental graphics, catalogs, print materials, web graphics, ads, product packaging, etc. Position will work cross functionally with the creative team and brand strategy team to manage creative project calendar, and timelines for deliverables. This person will have a strong design background as well as strong aesthetic sense and intuitive understanding of what makes DC creative stand out.


RESPONSIBILITIES //
• Work with Creative Director to develop global brand concepts and creative strategy
• Lead internal creative efforts around advertising, retail/POS, content development, digital, online and social, product, branding and graphics, tradeshows, sales support, etc.
• Support Creative Director in managing outside agency process and deliverables
• Work cross-functionally with the marketing, product and sales leads to deliver work that is globally relevant, on-strategy, on-budget and on-time
• Effectively delegate and manage people and resources connected to each project
• Develop and manage implementation of global brand guidelines
• Execute deliverables under tight deadlines with the ability to creatively problem solve
• Utilize external resources when necessary to achieve the best results for any individual campaign or project
• Maintain up-to-date knowledge of cultural, consumer, business and industry trends
Job Requirements
REQUIRED EXPERIENCE, SKILLS & EDUCATION //
• Minimum of eight years of experience in graphic art, production and design
• Expertise in graphic design programs including; Adobe CC (Photoshop, Illustrator, and InDesign)
• Proficient in Keynote and/or PowerPoint
• Strong presentation building skills
• Well developed typography skills (with knowledge of visual hierarchies)
• Self-motivated, hard-working, initiative-taking
• Exposure to diverse project work
• Strong conceptual and brainstorming skills
• Excellent knowledge of board riding culture
• Ability to think creatively and justify concepts to: executives, designers, marketers, sales and other internal staff.
• Must have confidence to present work at design reviews
• Have the ability to think big conceptually and develop integrated ideas that cross all mediums and channels.
• Committed to the professionalism of visual communication, passionate for design and creative problem solving
• Proven aptitude for quick creative thinking with acute attention to detail
• Must have a positive attitude, be a team player, and act as a mentor to those less experienced

PREFERRED EXPERIENCE & SKILLS //
• BA/BFA in graphic design, illustration or fine arts preferred or equivalent
• Connected to a strong network of influencers and creatives

TO APPLY // Please apply via the link provided and be sure to let us know Malakye is your industry resource!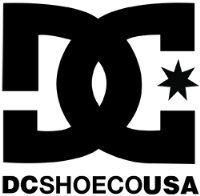 Date Posted: 11/21/2017
Art Director - DC Shoes
United States

California

Huntington Beach, CA

8 year(s)

Full-Time

Not Available