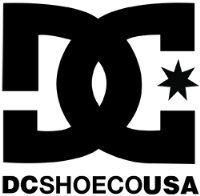 Date Posted: 12/6/2017
Global Head of Footwear
United States

California

Huntington Beach, CA

10 year(s)

Full-Time

Not Available
Job Description
DC Shoes is in search of a Global Head of Footwear to join the team in Huntington Beach, CA.

COMPANY OVERVIEW //
Boardriders, Inc., is a leading action sports and lifestyle company that designs, produces and distributes branded apparel, footwear and accessories for Boardriders around the world. Our apparel and footwear brands represent a casual lifestyle for young-minded people who are inspired by a passion for outdoor action sports. Our Company's Quiksilver, Roxy, and DC Shoes brands have authentic roots and heritage in surf, snow and skate. The Company's products are sold in more than 115 countries in a wide range of distribution.

SUMMARY //
Reporting to the Global GM, the Global Head of Footwear (GHoF) is the driving force behind DC Shoes' footwear business. A dynamic leader, the GHoF is responsible for orchestrating the entire global footwear range, across all genders, categories, and styles. This opportunity demands a leader who can balance both the strategic & tactical ends of the spectrum. Managing a diverse team of global Product Manager's and Regional Merchandisers, the GHoF leads the creation of all our products and, ultimately, directs the manner in which those products appear in the global marketplace .

RESPONSIBILITIES //
• Lead a globally diverse, cross functional team of product managers and creators
• Work directly with the planning & forecasting teams to create seasonal product plans that support broader financial targets
• Partner and lead during the entire footwear creation cycle, including design, development, production, and merchandising
• Line planning, inclusive of financial metrics management (sku efficiency and margin targets)
• Define and drive how DC footwear enters and exits the global marketplace
• Act as the central hub for how products are created from concept to consumer
• Work directly with factories to ensure product integrity
• Utilize consumer oriented research to guide all product creating points of view on behalf of the company
• Maintain a keen outlook on marketplace & consumer, particularly in the world of streetwear
• Plan and facilitate a global operating budget
Job Requirements
REQUIRED EXPERIENCE, SKILLS & EDUCATION //
• Minimum of 10 years of increasingly responsible work within the footwear industry, to include 5+ years in creating and managing a global line of footwear
• 5+ years of active leadership experience & a propensity for building winning teams
• Deep knowledge of footwear manufacturing processes
• Strong ability to inspire and motivate self and others
• Ability to work cross functionally across all aspects of product creation
• Consumer oriented mind-set and experience in consumer oriented engagement
• Deep understanding of the process of creating footwear: from concept to consumer
• History of handling life cycle planning for consumer products, notably footwear and/or apparel
• Ability to utilize consumer based insights to create strategic priorities
• Track record of success in executing footwear product lines that drive value & support brand vision
• Must have strong oral and written communication skills. Ability to interface effectively with all levels within and outside of the organization.

PREFERRED EXPERIENCE & SKILLS //
• 10+ years in streetwear, preferably footwear or apparel or both
• 5+ years leading a diverse global team
• Global footwear experience
• History of working directly with factory partners
• Some level of big brand experience

TO APPLY // Submit your application via the link below and let us know Malakye is your source!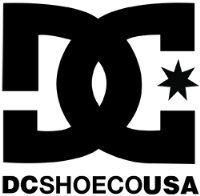 Date Posted: 12/6/2017
Global Head of Footwear
United States

California

Huntington Beach, CA

10 year(s)

Full-Time

Not Available