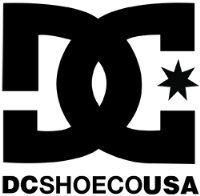 Date Posted: 12/6/2017
Trade and Visual Marketing Manager, DC Shoes
United States

California

Huntington Beach, CA

3 year(s)

Full-Time

Not Available
Job Description
DC Shoes is in search of a Trade & Visual Marketing Manager to join the team in Huntington Beach, CA.

COMPANY OVERVIEW //
Boardriders, Inc., is a leading action sports and lifestyle company that designs, produces and distributes branded apparel, footwear and accessories for Boardriders around the world. Our apparel and footwear brands represent a casual lifestyle for young-minded people who are inspired by a passion for outdoor action sports. Our Company's Quiksilver, Roxy, and DC Shoes brands have authentic roots and heritage in surf, snow and skate. The Company's products are sold in more than 115 countries in a wide range of distribution.

SUMMARY //
Reporting to the Director of Marketplace Activation, DC Shoes, the Trade and Visual Marketing Manager develops Omni-channel trade marketing activation plans and merchandising guidelines for the brand on a global level, ensuring the brand has a globally unified overall look and feel in stores. This role will lead the development of our display strategy including; structure and design optimization, impactful imagery and integration of insights and messaging, measuring effectiveness and continuous improvement.

RESPONSIBILITIES //
• Produce detailed Visual Merchandizing guidelines and asset requirement briefings for in-store product presentation and merchandising
• Build detailed Visual Merchandizing guidelines for each season, injections and collaborations
• Create detailed guidelines for attractive and eye catching windows
• Generate and manage annual trade marketing and visual marketing calendar
• Ideate seasonal trade roll outs, pop, GWP, instore product messaging
• Regularly communicate with Regional Marketplace Managers to ensure consistent look, feel and voice of the brand in stores
• Work cross functionally with local marketplace teams and sales and global marketing
• Establish standard operating procedures for the flow of work for all displays and processes to address efficient execution
• Utilize information from a range of sources to understand market trends, competition, channel/customer strategy and brand strategy
• Partner with Regional VM Leads to adapt Directives to reflect each channel requirements: Retail / Wholesale.
• Relationship Management / Communication
Job Requirements
REQUIRED EXPERIENCE, SKILLS & EDUCATION //
• The ability to problem solve
• Excellent written, oral communication, interpersonal and presentation skills.
• Proven experience required operating in both a Creative and Strategic visual role.
• Experience working for trend led fashion focused businesses.
• Be fully aware of industry trends and market specific customer profiles.
• Hands on VM experience across footwear and apparel, preferably with a lifestyle brand
• Confident in producing reports and presentations to be delivered at executive level
• Experienced in multiple VM projects such as window installations, in store imagery, seasonal store launches, press shows, trade shows, new & refurbished store launches.
• Have experience in adapting and creating specific layouts to fit various store environments.
• Be a passionate and highly creative individual and able to consistently deliver visual excellence in our stores.
• Have sound IT ( Microsoft) knowledge. Photoshop, Illustator, Powerpoint, Word, etc

PREFERRED EXPERIENCE & SKILLS //
• Preferably be degree level educated in a retail management discipline.

TO APPLY //
Please submit your application via the link provided and be sure to let us know Malakye is your source!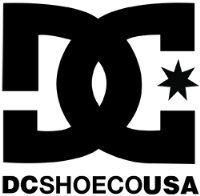 Date Posted: 12/6/2017
Trade and Visual Marketing Manager, DC Shoes
United States

California

Huntington Beach, CA

3 year(s)

Full-Time

Not Available