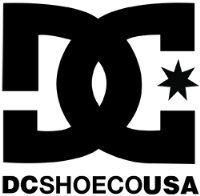 Date Posted: 3/6/2018
Fit Test Coordinator
United States

California

Huntington Beach, CA

4 year(s)

Full-Time

Not Available
Job Description
DC SHOES is in search of a Fit Test Coordinator to join the team at headquarters in Huntington Beach, CA.

COMPANY OVERVIEW //
Boardriders, Inc., is a leading action sports and lifestyle company that designs, produces and distributes branded apparel, footwear and accessories for Boardriders around the world. Our apparel and footwear brands represent a casual lifestyle for young-minded people who are inspired by a passion for outdoor action sports. Our Company's Quiksilver, Roxy, and DC Shoes brands have authentic roots and heritage in surf, snow and skate. The Company's products are sold in more than 115 countries in a wide range of distribution.

SUMMARY //
The Fit Test Coordinator will handle all aspects of Fit Testing, and service Product Development and Commercialization groups. The role provides objective test results to Product Development and Commercialization.
The dimensions of the job are to utilize industry standard measurements to objectively measure feet in the fit and wear test process

RESPONSIBILITIES //
• Coordinate the Fit and Wear test program to effectively deliver world-class fitting products
• Proactively provide guidance to the Product Development and Commercialization teams during the product creation process according to the Product Introduction Calendar
• Maintain a current and accurate database of fit test subjects, both inside the building and out in the field
• Recruit additional fit testers to help expand all testing pols to ensure there are adequate test resources
• Consistently manage all fit test projects and resources in an organized, well-prioritized manner
• Appropriately test products based on each model's design and function objective
• Keep in constant communication with fit testers for feedback
• Involve and communicate with other departments at appropriate times to facilitate process
• At the completion of each test, compile the results from each tester's evaluation and review the results with the team
• Maintain an organized archive of confirmed samples
Job Requirements
REQUIRED EXPERIENCE, SKILLS & EDUCATION //
• Bachelor's Degree or 4 years of related experience
• Understanding of and passion for our industry, consumer, and culture
• Strong knowledge with Microsoft Office, including; Outlook Excel – PowerPoint, Adobe Illustrator, Photoshop and PLM experience a plus
• Ability to think strategically and act tactically
• Strong organizational, interpersonal, and communication skills.
• Proactive, self-motivated, problem solving and results oriented with a strong sense of urgency
• Ability to multitask and follow through with all tasks, assignments and job duties in a timely manner
• Strong organizations skills
• Ability to work in an open environment with product team and cross-functional partners
• Willing and able to work additional hours when needed.
• Bend, lift, open and move product and related office items varying in weight from 1 to 25lbs, depending on need.
• This role requires the individual to be in close vicinity with other people's feet – you must be comfortable with this on a regular basis.

TO APPLY // Please submit your application via the link below and let us know that Malakye is your industry resource.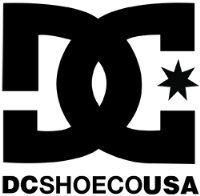 Date Posted: 3/6/2018
Fit Test Coordinator
United States

California

Huntington Beach, CA

4 year(s)

Full-Time

Not Available