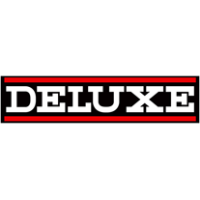 Date Posted: 8/9/2018
Apparel & Accessories Designer
United States

California

San Francisco

4 year(s)

Full-Time

Not Available
Job Description
Deluxe Distribution is home to iconic skateboarding brands. Founded and still located in the heart of San Francisco, the Deluxe team is ready to grow with the addition of a full-time and in-house Apparel & Accessories Designer.

As an Apparel & Accessories Designer you will be responsible but not limited to the following:
•Responsible for utilizing graphics supplied by Creative staff to create unique on trend designs for Apparel and Accessories.
•Manage the design process from concept through final specification and production.
•Research and monitor the consumer and marketplace to stay ahead of current trends with the ability to forecast future trends.
•Design and develop cohesive seasonal apparel and accessory collections that balance core offerings with trend leading concepts and ideas across the following product categories: S/S & L/S Graphic Tees, Hooded & Crew Neck Fleece, Jackets/Outerwear, Headwear (Beanies & Hats), Socks, and Misc. Accessories (Backpacks, keychains, lapel pins, etc.).
•Design graphic assets for seasonal apparel, accessories, trims and details for collections based upon direction given by the art director and brand managers.
•Communicate and present design concepts to brand managers and product developers.
•Incorporate feedback on design concepts during presentations and sketch reviews into final assortments and collections.
•Create production ready product specifications (Sketches, Specs, BOM's, Packaging Details) across a variety of apparel and accessory categories.
•Edit and adjust photographic images for seasonal catalogs.



Job Requirements
These are the qualifications you'll need:
•Strong knowledge of skateboard market and culture.
•College degree in apparel design/related field or 2-4 years of qualified professional experience.
•Strong design and conceptual skills.
•Strong sense of style and color.
•Knowledge of graphic design with ability to envision how graphic elements can be incorporated in apparel and accessory collections.
•Strong knowledge of printing and embellishment processes, including but not limited to: screen printing, embroidery, applique, embossing/debossing, and etching.
•Strong proficiency in working with the Adobe CC platform; with emphasis on Illustrator and Photoshop.
•Understanding of merchandising as it relates to sales and the retail environment.
•Working knowledge of Microsoft Office Suite and other basic computer programs.
•Meets deadlines, prioritizes appropriately, copes well with change, and maintains composure under pressure.
•This is a full time in house position in SF, CA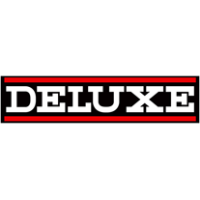 Date Posted: 8/9/2018
Apparel & Accessories Designer
United States

California

San Francisco

4 year(s)

Full-Time

Not Available