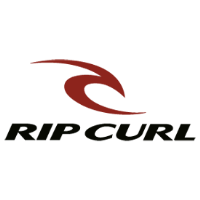 Date Posted: 12/4/2017
Graphic Designer
United States

California

Costa Mesa, CA

2 year(s)

Full-Time

Not Available
Job Description
Rip Curl is in search of a Graphic Designer to join the team in Costa Mesa, CA.

MAIN PURPOSE OF THE ROLE //
This role is responsible for overseeing the graphic art production for the Marketing Department, specifically related to retail + wholesale channels, digital media, and internal company. This range of work includes but is not limited to: catalogs, advertisements, digital media, event artwork, and in-store visual communication. The Graphic Designer should be able to take direction from written or spoken ideas and convert them seamlessly into images, layouts and other designs.

The successful candidate should have an intimate understanding of how marketing campaigns work, especially in the retail sector, to support our brand stores, licensee stores and wholesale partners. We work in a fast-paced environment, so the ideal Graphic Designer will possess a high level of self-management and adaptability, takes initiative, welcomes team collaboration, is organized and will be able to hit the ground running.

ROLE ACCOUNTABILITIES //
1.) Advertising + Promotions
• Objective 1: Execution of all design work in alignment with style guides and design direction provided by the Global Design Team
• Objective 2: Design of all media advertising while delivering to calendar
• Objective 3: Utilizes the advertising matrix and regional calendars to execute campaign objectives to calendar.
• Objective 4: Design all artwork for Rip Curl events and grassroot promotions.

2.) Catalogs + Content Creation
• Objective 1: Oversee complete catalog production process – including managing timelines, working across departments, sourcing product imagery needs for key messages or collections and print vendor relations.
• Objective 2: Work in conjunction with staff photographer on creative concepts for product or collection content needs, in and outside of studio.
• Objective 3: Deliver content briefs for strike missions, athlete content requests or regional content needs.
• Objective 4: Organize Rip Curl content for accessibility and use across digital and social channels

3.) Retail + Ecommerce + Trade
• Objective 1: Manage graphic design needs for new retail stores from design conception to execution of install – all falling inline with global Retail Manual
• Objective 2: Oversee Seasonal window, lightbox and POP updates for retail + licensee stores
• Objective 3: Execution of all external sales tools including Go To Market PDF's, POP + image menus, sales meetings + tradeshows, and rep requests
• Objective 4: Provide graphical guidance and support for all ecommerce needs

4.) Internal
• Objective 1: Manage jr. graphic designer and their work flow.
• Objective 2: Works with print room operator + print vendors to ensure highest quality of execution of artwork produced for market.
• Objective 3: Works closely with product managers, global marketing unit, and Rip Curl Retail personnel to design and produce artwork for their needs.
• Objective 4: Understand and adapt to file sharing tools and maintain an organized process for managing content and completed jobs.
Job Requirements
ESSENTIAL QUALITIES //
• Must have a fundamental understanding and background in the action sports space.
• Must be connected to graphic design trends, with the ability to react to those trends.
• Must be organized, task-oriented, and can work efficiently off a calendar and under pressure.

QUALIFICATION & EXPERIENCE REQUIREMENTS //
• Must be an expert in inDesign, photoshop, and Adobe suite.
• Must have the ability to manage people, delegate, and demand the best out of staff.
• Must have 2-3 years graphic design experience within a marketing department.
• Strong communication + organizational skills

To Apply, please submit your resume and portfolio samples through Malakye.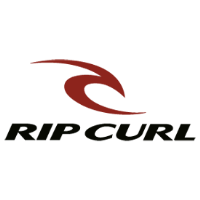 Date Posted: 12/4/2017
Graphic Designer
United States

California

Costa Mesa, CA

2 year(s)

Full-Time

Not Available