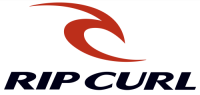 Date Posted: 6/7/2018
Digital Marketing Coordinator
United States

California

Costa Mesa

2 year(s)

Full-Time

Not Available
Job Description
Take a look at this! You will have the opportunity to do a lot of great things as our Digital Marketing Coordinator.

The main purpose of this role is to lead the coordinating efforts for all digital marketing strategies in Rip Curl North America. This position serves as the front lines of communication for all digital and social marketing needs for the brand and it's divisions – servicing various departments internally while also coordinating efforts with the global marketing team, athletes, media and external partners. This role aims to support and contribute to the execution of digital alignment across campaigns, events, athlete content and news, product support and all other initiatives of the marketing department.

Role Accountabilities:

Accountability: Social Media
• Be the digital voice of the brand, supporting brand pillars and coordinating the development of a best practice communications, ensuring brand consistencies across all channels and collecting data to support performance.
• Build and manage Rip Curl's social media profiles and presence to improve customer engagement, maintain a uniform look and drive referrals to ripcurl.com. Balancing the organization of content plans in advance while also reacting in real time to organic content opportunities as they present themselves, particularly around athletes and events.
• Leverage and enhance the brand athlete connection, leverage sponsored Athletes social and increase brand presence across these channels, particularly in campaign and event periods.

Accountability: Content Management and distribution
• Coordinate and deliver content relevant to online and offline Marketing Strategies to compliment Retail and Wholesale objectives. Manage and monitor digital marketing content distribution to third parties to further increase brand and product awareness and strengthen relationships.
• Organize and plan digital content while also maintaining the content calendar, ensuring digital content is regular, relevant, engaging and connected to overall marketing strategy. Drive performance across RCU's digital channels including Social Media channels (FB, IG, YT, TW, PI), Partnerships, EDM and retargeting etc.
• Collaborate with Customer Service to engage with customers so to resolve service issues and/or create positive PR opportunities. Relay customer feedback insights gained from online conversations within the community to internal stakeholders.

Accountability: Ripcurl.com
• Design and update all relevant content stories on ripcurl.com (blog), as well as updating website and social banners, per Digital Calendar
• Collaborate with Digital Commerce Operations Coordinator to optimize product display pages, utilizing lifestyle imagery, video, and telling any applicable technical stories. Provide copy writing support as required.
• Support eCommerce team with marketing needs to achieve agreed sales budgets and key metrics for Ripcurl.com

Accountability: Digital Design
• Drive email marketing initiatives, designing emails with the intent to drive revenue on Ripcurl.com. Lead email database growth initiatives.
• Partner with Rip Curl Global team to execute digital marketing campaigns for North America. Support in the creation, design and execution of content assets that will generate community engagement - create conversations with fan-base; promote interaction with audience.
• Merchandise and design banners, digital ad packs, paid advertising, email display creative and other electronic media for third party media or external vendors.

Accountability: Conversion, Reporting and Analytics
• Monitor content performance in line with brand and commerce objectives. Analyse insights (Google Analytics/third party tools/technologies) and report on acquisition KPI's (visitors, conversion, product conversion, revenue per sale etc).
• Identify actionable insights to improve the users online experience and improve content performance inline with brand and commerce objectives.
• Produce and distribute weekly/monthly social media performance report, as requested.


Job Requirements
Essential Qualities
1. Extremely driven, independent, self-starter who is solution-oriented and comfortable digging into the details.
2. Process oriented and passion for details, finishing projects on or before deadlines.
3. Strong organizational and project management skills, ability to lead multiple projects at the same time, track progress, and report updates to stakeholders.
4. Ability to take direction, work autonomously, and meet deadlines consistently.
5. Nimble and resourceful, with the ability to adjust in a fast paced working environment
6. Must have a passion for the surf industry, culture and lifestyle.
Qualification & Experience Requirements
• Bachelor's Degree from a 4-year university, preferably with a degree in business, communications or design
• 1-2 years marketing experience or within a corporate environment, preferably action sports based
• Must be proficient in programs such as Excel, Word, Power Point/Key Note, Google Docs, InDesign and Adobe Illustrator
• Strong writing and grammar skills, copy writing experience preferred
• Deep understanding of all social media platforms and their operation
• Strong analytical background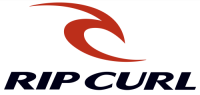 Date Posted: 6/7/2018
Digital Marketing Coordinator
United States

California

Costa Mesa

2 year(s)

Full-Time

Not Available