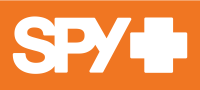 Date Posted: 12/5/2017
Strategic Account Manager
United States

California

Carlsbad, CA

7 year(s)

Full-Time

Not Available
Job Description
SPY® is an independent international eyewear brand located in San Diego's north county. Our principal products are sunglasses, goggles, and prescription frames. We take a playful approach to everything we make—and dare the world to join us. For more information visit spyoptic.com, or check us out on Facebook, Twitter and Instagram.

The Strategic Account Manager is an effective data-driven individual who enacts a culture of accurate data entry and data quality across teams. This role is insistent on bringing more diverse data, finding more information and breaking it down into more specific, meaningful segments. The strategic Account Manager is a forward thinker who provides increasingly more precise visibility to the best ways for identifying new business, closing deals, and retaining or getting new customers.

Job responsibilities (including, but not limited to the following):

• Drives key account sales to achieve top and bottom line performance objectives as well as companywide strategic initiatives
• Builds and executes sales strategies through effectively communicating and collaborating with VP of Revenue - Wholesale, Business Intelligence Analyst, and Sales Support reps.
• Performs research and identifies new potential customers and new market opportunities
• Leads the team in identifying, customizing and optimizing specific brand and product opportunities for Key Accounts, large multi-door retailers.
• Focuses on data based decision making
• Strategizes with Product and Marketing teams to help the development of a 360-degree marketing plan to support customer base and ensure brand consistency
• Develops compelling proposals to grow segment sales.
• Negotiates skillfully in tough situations with both internal and external groups.
• Effectively presents SPY's value proposition.
• Manages sales process internally and externally.
• Sense of urgency responding to customers
• Proactively assesses, clarifies, and validates customer needs on an ongoing basis
• Monitors and analyzes performance metrics, specifically gross profit margin generation, and suggests improvements.
• Prepares monthly, quarterly and annual sales forecasts
• Strategizes on business development opportunities based on the competitive landscape.
Job Requirements
• 7+ years overall sales experience and demonstrated success
• Previous Key Account Sales Experience
• Business to Business sales experience
• Strong goal driven high performer
• Proven existing relationships with major retailers
• Strong presentation skills and executive presence
• Experience leading the strategy and vision for a customer segment and team
• Strong analytical skills in financial, marketing and demographic analysis of sales
• Advanced Excel, data analysis and data manipulation skills
• Knowledge of CRM software and proficient with Microsoft Word & PowerPoint
• Travel required up to 30%

To apply, please apply via the link provided and let us know you found it on industry resource, Malakye.
Perks
We offer medical, dental, vision, life insurance, 401K, paid vacation, holidays, and sick time, as well as daily laughter and awesomeness.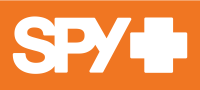 Date Posted: 12/5/2017
Strategic Account Manager
United States

California

Carlsbad, CA

7 year(s)

Full-Time

Not Available