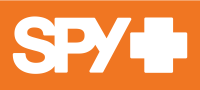 Date Posted: 12/7/2017
Market Analyst
United States

California

Carlsbad, CA

3 year(s)

Full-Time

Not Available
Job Description
SPY® is an unconventional, fun-loving family of athletes and artists committed to creating exceptional optical products. Established in 1994, we are an independent Southern California-based company. We design products—sunglasses, goggles, and prescription frames—that take style cues from the outdoor sports community we're ingrained in, as well as the lifestyle that surrounds it. For more information visit spyoptic.com, or check us out on Facebook, Twitter and Instagram.

POSITION SUMMARY //
The Market Analyst role promotes SPY's customer centric strategy by providing support for product development, campaign management, and advertising messaging strategies. SPY is searching for a scientifically minded person with an appreciation for market research. To be effective, the Market Analyst provides meaningful insight, can see what is most important in the data, understands marketing concepts, business strategy, communications strategy, concepts of positioning, and how elements make for a strong value proposition.

JOB RESPONSIBILITIES // (including, but not limited to the following)
• Understand Industry research to leverage data mining, model building, and other analytical and predictive techniques for customer segmentation and optimizing campaigns.
• Work closely with campaign development leaders to support cross-channel marketing campaigns and support strategy development through analytics
• Work with internal and external resources to develop segmentation, modeling, dashboard development, decision aids and business case analysis to support marketing strategies.
• Build and maintain analytical models in conjunction with SPY's Business Intelligence Analyst and Senior Financial Analyst.
• Develop data strategies for measurement (e.g. what we should capture, how we should capture it, and what we should do as a result).
• Gather and analyze competitor and market condition data, consumer demographics, preferences, needs, and buying habits
• Determine potential market opportunities, product demand, and pricing
• Perform customer analysis, segment customers into meaningful and actionable cohorts, recommend and consult on A/B and multivariate tests, establish reporting infrastructure, track and analyze performance, and communicate results.
• Monitor effectiveness of Spy marketing programs, sales trends and strategies
• Prepare and present results to management (and clients)
• Provide industry benchmarks
• Identify opportunities to enhance data capture and platform technologies to enable better analytical insights, improve the customer experience and/or expand marketing capabilities.
• Work well with all levels of management, internal staff, clients, and vendors
Job Requirements
QUALIFICATIONS //
• Degree in Statistics, Bioinformatics, Marketing with an emphasis in data analysis, or related discipline
• Experience with social media, online, primary and secondary research techniques
• Interest in working in the Optical industry space
• Advanced knowledge of and experience with data analysis
• Advanced proficiency with statistical modeling
• Experience in data mining, ETL, etc. and using databases in a business environment with large-scale, complex datasets.
• Knowledge and direct experience using business intelligence reporting tools. (such as Tableau, etc.)

TO APPLY // Submit your info via the link provided and be sure to let us know Malakye is your industry resource.
Perks
We offer medical, dental, vision, life insurance, 401K, paid vacation, holidays, and sick time, as well as daily laughter and awesomeness.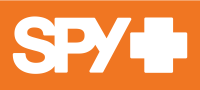 Date Posted: 12/7/2017
Market Analyst
United States

California

Carlsbad, CA

3 year(s)

Full-Time

Not Available