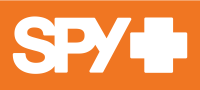 Date Posted: 1/16/2018
AP Processor
United States

California

carlsbad

3 year(s)

Full-Time

Not Available
Job Description
Position Summary:
The Accounts Payable Processor is responsible for all of the company's accounts payable activities and reports to the VP of Finance.

Job responsibilities (including, but not limited to the following):

Daily Activities:
• Enter invoices
• Review, code and research invoices
• Receive/Match from PO
• Enter and code reimbursement expenses
• Maintain vendor relationships
• Resolve vendor issues and conflicts
• Maintain accurate records
• Set up and maintain vendor information
• Maintain W-9 Files
• Filing
• Process Mail

Weekly Activities:
• Maintain Aging and request payment of vendors
• Communicate with department heads
• Generate check run and ACH payments
• Initiate wire transactions (Domestic and Foreign)
• Process manual payments
• Process shipping expenses (Fedex and UPS)

Monthly Activities:
• Reconcile vendor accounts with statements
• Reconcile Credit card statements

Other Activities:
• Submit online payments and/or forms for regulatory agencies.
• Assist with additional projects based on departmental needs.
• Process 1099's annually
• Cross-department support, which includes front desk coverage as needed.

Job Requirements
• 3-5 years previous experience preferred
• MS Dynamics (Great Plains) Software experience a plus
• Exposure to foreign currencies a plus
• High level of integrity and ethics
• Well-developed analytical skills
• Effective and efficient verbal and written communication
• Must possess excellent data entry skills
• Ability to work in a fast paced environment
• Team player

Perks
We offer medical, dental, vision, life insurance, 401K, paid vacation, holidays, and sick time, as well as daily laughter and awesomeness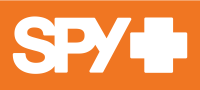 Date Posted: 1/16/2018
AP Processor
United States

California

carlsbad

3 year(s)

Full-Time

Not Available