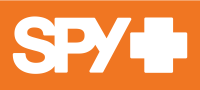 Date Posted: 7/19/2018
Customer Support Ambassador
United States

California

Carlsbad, CA

1 year(s)

Full-Time

Not Available
Job Description
SPY Optic is in search of a Customer Support Ambassador to join the team at headquarters in Carlsbad, CA.

ABOUT SPY //
Established in 1994, SPY is an independent Southern California-based eyewear company that delivers the best lens experience in styles that fit your life. We take a playful approach to everything we create, which means we've got frames to match every mood or moment, wherever your day takes you—from sunglasses and goggles to prescription styles. Our patented Happy Lens is the only color and contrast enhancing lens technology that preserves the natural therapeutic effects of sunlight in addition to providing visual performance enhancements, comfort, and protection.

More information on SPY can be found online at spyoptic.com, instagram.com/spyoptic, twitter.com/spyoptic and facebook.com/spyoptic.

POSITION SUMMARY //
The Customer Service Ambassador provides super service to both internal and external customers with a happy disposition. This role handles direct to consumer needs pertaining to E-commerce and requires high levels of organization, multitasking, and communication.

JOB RESPONSIBILITIES // (including but not limited to the following)
• Facilitate Web Needs: Live Chat Maintenance and Loyalty Program Coordination
• Troubleshoot customer issues or web issues
• Placing orders on behalf of customers
• Provide support for online Drop-ship Programs
• Handle Customer Service Requests/Inquires
• Answering incoming/place outgoing calls regarding warranty processes, product inquiries and general customer service support
• Assisting customer with Warranty Replacement Process
• Checking voicemails
• Processing & distributing Return Authorizations and communicating company return policies
• Distributing replacement program codes/directions to consumers who fall outside of warranty guideline limits
• Provide consumer with product detail information
• Assist in managing consumer emails and general inquiries and distribute to appropriate department/contact
• RMA Review Batch: Checking, processing payment, and releasing orders
• Running open order reports
• Assist in facilitating incoming requests from ophthalmic accounts and process at-once orders
• Help the department out with miscellaneous tasks and assist in special projects upon request
• Continue to build and support SPY's Smile High Club through unique experiences and authentic interactions.
• Provide backup coverage for Receptionist when needed
• Retail Lobby Sales
• Merchandise and clean displays upon request
• Assist in lobby sales and cash handling
Job Requirements
QUALIFICATIONS & REQUIREMENTS //
• 2+ years prior customer service experience
• Must possess excellent data entry skills
• Exceptional verbal and written communication skills
• Working knowledge of Word, Excel and Outlook
• Experience with Great Plains software a plus
• Ability to handle multiple projects and work in an autonomous environment with minimal direction or supervision
• Ability to prioritize daily, weekly and monthly workload

TO APPLY // Submit your application via the link provided and let us know Malakye is your industry resource!
Perks
We offer medical, dental, vision, life insurance, 401K, paid vacation, holidays, and sick time, as well as daily laughter and awesomeness. SPY Optic is an equal opportunity employer.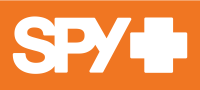 Date Posted: 7/19/2018
Customer Support Ambassador
United States

California

Carlsbad, CA

1 year(s)

Full-Time

Not Available