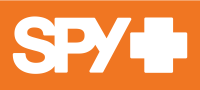 Date Posted: 5/15/2018
Ecommerce Site Merchandiser
United States

California

Carlsbad, CA

3 year(s)

Full-Time

Not Available
Job Description
Established in 1994, SPY is an independent Southern California-based eyewear company that delivers the best lens experience in styles that fit your life. We take a playful approach to everything we create, which means we've got frames to match every mood or moment, wherever your day takes you—from sunglasses and goggles to prescription styles. Our patented Happy Lens is the only color and contrast enhancing lens technology that preserves the natural therapeutic effects of sunlight in addition to providing visual performance enhancements, comfort, and protection. More information on SPY can be found online at spyoptic.com, instagram.com/spyoptic, twitter.com/spyoptic and facebook.com/spyoptic.

Spy Optic, Inc. is hiring an experienced e-commerce site merchandising professional to join our digital marketing team. In this role you will be responsible for developing the site merchandising strategy and tactics to provide the best customer experience to easily find and buy products through onsite merchandising, content development/curation, web data analysis, and search/browse optimization. Manage strategy and optimization of online content, including homepages, landing pages, banners, seasonal refreshes, and taxonomy for desktop and mobile site by analyzing category reports, tracking code reports, and Key Performance Indicators (KPIs). Ensure all final content including product images, homepages, landing pages, and copy are brand appropriate and maximize profitability.

JOB RESPONSIBILITIES // (including, but not limited to the following):
• Day-to-day Site Operations - item setup, product categorization, item ranking, visual merchandizing, site shop ability, site merchandising, product photography, site content optimization and search engine optimization.
• Ensure all final content including product images, web content, landing pages, and copy are brand appropriate and maximize profitability.
• Conceptualize, build and maintain backend website taxonomy to support new and existing business categories, optimizing experiences for discoverability and SEO.
• Use analytical tools to help improve the sites presentation to customers while always looking for ways to increase the sites overall conversion rate.
• Analyze sales and site funnel data to determine customer engagement by category, product or online channel and take the necessary action to improve the customer experience.
• Develop weekly, monthly and quarterly recaps that analyze the brand's performance compared to the prior year and to planned performance which will be a key component for making future business decisions.
• Manage and review merchandise presentation on site to ensure the categorization, imagery, copy, pricing and promotional tags are accurate and meet internal guidelines.
• Utilize product catalog web application to build on-line category and product groupings as directed by merchants and marketing initiatives.
• Create new campaigns and ensure timely and accurate implementation; including promotions and website content.
• Review competitor websites to ensure industry alignment with categorization, promotions and trends.
• Act as liaison to resolve customer or merchandise related issues for the customer service team.
• Work in coordination with operations and marketing teams to track long range, and close-in timing of product arrivals, restocks, and holds.
• Catalog creation and upkeep, and asset gathering for key digital partners.
Job Requirements
JOB REQUIREMENTS & QUALIFICATIONS //
• Bachelor's Degree plus 1 - 3 years of experience in digital merchandising at a customer focused e-commerce business. SFCC (Demandware) knowledge preferred.
• Qualitative, analytical, and a technical self-starter
• Knowledge of the digital merchandising landscape and key partners, vendors and platforms in the space
• Experience with Google Analytics, Excel / Google Sheets is required for the role.
• Have a deep knowledge of ecommerce best practices including competitive strategies, marketing, usability testing and industry trends.
• Outstanding communication skills and an ability to work across multiple internal functions and levels in order to execute on campaigns

TO APPLY // Submit your application via the link provided and be sure to let us know Malakye is your industry source!
Perks
We offer medical, dental, vision, life insurance, 401K, paid vacation, holidays, and sick time, as well as daily laughter and awesomeness.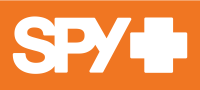 Date Posted: 5/15/2018
Ecommerce Site Merchandiser
United States

California

Carlsbad, CA

3 year(s)

Full-Time

Not Available