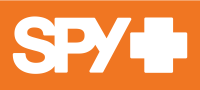 Date Posted: 5/17/2018
Event Coordinator
United States

California

Carlsbad, CA

5 year(s)

Full-Time

Not Available
Job Description
Established in 1994, SPY is an independent Southern California-based eyewear company that delivers the best lens experience in styles that fit your life. We take a playful approach to everything we create, which means we've got frames to match every mood or moment, wherever your day takes you—from sunglasses and goggles to prescription styles. Our patented Happy Lens is the only color and contrast enhancing lens technology that preserves the natural therapeutic effects of sunlight in addition to providing visual performance enhancements, comfort, and protection. More information on SPY can be found online at spyoptic.com, instagram.com/spyoptic, twitter.com/spyoptic and facebook.com/spyoptic.

POSITION SUMMARY //
The Event Coordinator brings the SPY brand to life through experiential marketing. If you enjoy face-to-face, in-person events, working in a fast paced environment, and are a rock star at organization and planning, then this role is for you. Your focal areas will consist of coordinating, planning, and executing brand events and retail activations year round. Your objectives are to grow brand awareness and support numerous areas of the brand including retailers, athletes, product releases, and trade shows.

JOB RESPONSIBILITIES // (including, but not limited to the following):

• Work closely with sales teams and marketing teams to identify and execute brand/retail events.

• Define KPI on each event prior to commitment.

• Collect email addresses, assets for future product releases and overall brand marketing.

• Maintain professional and technical knowledge by attending educational workshops; reviewing professional publications; establishing personal networks; participating in professional societies.

• Logistics which include: audio visual RFP's, event rentals, hotel room blocks, recruiting and confirming volunteers, videographer and photographer coordination, on-site event support, event data entry and other event production elements.

• Update Event Reports on a monthly/weekly/daily basis, as progress and commitments are made.

• Determine meeting schedule and necessary meeting recaps.

• Communicate with clients in a professional manner and take detailed minutes during client meetings (in person and via conference call.)

• Perform event registration maintenance including responding to attendee's questions, making registration changes, creating discount codes, and providing updates to team members and clients.


• Registration rules/parameters (early bird rates and dates, refund and exception policies etc.) based on experience and past year's registration data analysis.

• Work with the marketing team to ensure all event logistics and registration information is up to date on the event website.

• In-Kind partnership research and follow-up.

• Inventory supplies prior to and following each activation.

• Actively use company systems to manage projects, i.e. Basecamp, Google Docs, Excel, PowerPoint, and Harvest time tracker.

• Keep all SPY vehicle maintenance AND records up to date.
Job Requirements
QUALIFICATIONS & REQUIREMENTS //
• 5+ years related event/marketing experience.
• Team player with excellent communication skills – comfortable leading and engaging key stakeholders inside and outside of the organization.
• Works swiftly within a dynamic and fast-paced environment.
• Fluent with modern business software and technology that automates processes. Stays current with technological advances.
• Stays current with best practices and trends in the sunglass market and advocates knowledge across the organization.
• Proficient in Microsoft Office Suite products.

TO APPLY // Submit your application via the link provided and be sure to let us know Malakye is your source!
Perks
We offer medical, dental, vision, life insurance, 401K, paid vacation, holidays, and sick time, as well as daily laughter and awesomeness.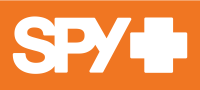 Date Posted: 5/17/2018
Event Coordinator
United States

California

Carlsbad, CA

5 year(s)

Full-Time

Not Available