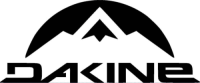 Date Posted: 12/7/2017
Senior Graphic Designer
United States

Oregon

Hood River, OR

7 year(s)

Full-Time

Not Available
Job Description
Dakine is in search of a SENIOR GRAPHIC DESIGNER to join the team in Hood River, OR.

POSITION SUMMARY //
This is a full-time, in-house Senior Graphic Design position. A minimum of eight years of professional studio experience, after graduation, with a Design Degree or equivalent experience is required. Applicants need a substantial portfolio with progressive, action sports based work to be considered.

PACKAGE OVERVIEW //
• Salary is based on experience
• Eligible for enrollment in our company sponsored health plan (medical with vision, with options for dental)
• Eligible for 401k-retirement plan, first of the month, after your date of hire
• Dakine carries a life insurance policy on all full time employees
• Eligible for pro-deal pricing on Dakine product

PROJECTS OVERVIEW //
Projects the Senior Designer will be expected to work on are: product graphics, styling and trim embellishments, fabric patterns and color, ad campaigns, product catalogs, product packaging, tradeshow graphics, point of purchase materials, web site and social media graphics (no coding), marketing support materials, logos, icon and font development, corporate literature, and product and lifestyle photo shoots.

ROLES & RESPONSIBILITIES //
1.) PROJECT WORK
• Multi-disciplinary role; Primarily Product graphics, Product styling, Sales / Marketing media including digital support.
• Expected to lead the visual direction for projects after interpreting written and verbal briefings
• Ability to create complex, progressive compositions using product, action and lifestyle photography
• Ability to work very quickly, while creating high quality designs with attention to detail
• Ability to design in a myriad of styles, and combine and customize styles to make them unique
• Expected to create organized, efficient design templates for other staff and freelancers to work from
• Confident working under the pressure of timelines and responsibility
• Strong organizational and planning skills needed to ensure completion of complex projects in agreed time
• Required to learn all of Dakine's specialized markets and how the brand is tailored to each market
• Ability to understand brand qualities and company goals and communicate them visually
• Ability to express yourself and your work eloquently and concisely, both verbally and via email
• Experience of presenting to groups required
• Ability to color correct / re-touch product, action and lifestyle photography to an advanced level
• Strong typographic skills required

2.) LEADERSHIP
• Mentoring Designers [ guide, teach and share your design knowledge ]
• Expected to contribute to improving design and production processes to continually increase quality and efficiency
• As a design leader you are expected to be inspirational, assertive, clear and direct during presentations and project reviews

3.) CUSTOMER SERVICE
• Provide a high level of quality customer service [ courteous and positive communication and actions with project contacts ]
• Provide general support for other department team members [ computer, production and deadline support ]
• Provide inspiration for other team members [ visual, motivation and attitude ]
• Ability to build strong relationships with Product, Marketing and Sales staff

4.) PERSONAL DEVELOPMENT
• Develop and expand your skills as a professional graphic designer
• Follow advances in technology and software that are necessary to stay current in a modern design studio
• Maintain a healthy balance between work and personal life
Job Requirements
COMPUTER & SOFTWARE SKILLS //
• In-depth Mac knowledge essential (all Graphics staff work on supplied Apple desktops); basic PC operation required
• In-depth knowledge of Adobe CC; Photoshop, Illustrator and In-Design essential
• Working knowledge of Word, Excel and PowerPoint required
• Photography and video knowledge considered a plus

PRINT PROCESS KNOWLEDGE //
• CMYK and PMS / spot color knowledge required
• Pre-press / file preparation knowledge required
• Press-check experience a plus

DAKINE MARKET KNOWLEDGE //
Dakine lives in and creates products for several different action sports markets – Surf, Snowboard, Ski, Mountain Bike,
Windsurf, Kite, and also creates packs and bags for the Men's and Women's lifestyle markets. The staff at Dakine are
passionately involved in these sports in their personal time and for their job. We have found this to be essential in creating relevant, quality products.

TO APPLY //
Please submit your resume and digital portfolio through Malakye.
Perks
Competitive Salary, based on Experience | Medical with Vision, options for Dental | 401K Retirement Plan | Life Insurance Policy | Pro-Deal Pricing on Dakine Product | Great Office Location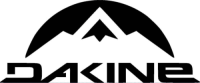 Date Posted: 12/7/2017
Senior Graphic Designer
United States

Oregon

Hood River, OR

7 year(s)

Full-Time

Not Available