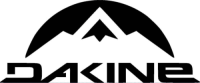 Date Posted: 1/16/2018
Product Developer - Apparel
United States

Oregon

Hood River, OR

5 year(s)

Full-Time

Not Available
Job Description
Dakine is in search of a PRODUCT DEVELOPER – APPAREL to join the team in Hood River, OR.

POSITION SUMMARY //
This is a full-time, in-house position. Minimum of five years professional experience is required to apply.
Only candidates selected for interviews will be contacted.

POSITION OVERVIEW //
• Reports directly to VP of Product on all issues relating to development, product quality, vendor relations, material costs, garment costs, and daily communication as it relates to the position
• Works closely with Product Line Manager to become familiar with the visual line plans targeted goals for the season and source related materials
• Negotiates garment cost breakdown directly with the factory on material costing and consumption to execute competitive costing
• Responsible for daily email correspondence communication between all vendors and suppliers
• Work closely with entire apparel team during all phases of development, to ensure quality standards are being met and to address any concerns as a team
• Finalize and maintain tech packs including bill of materials, color pages, and trim sheets to ensure all meet Dakine standards prior to initial factory handoff through production.
• Review all prototypes, salesman samples, pre-­-production, and top of production samples to ensure garment accuracy
• Work closely with design to assist in updating all tech packs during entire garment life cycle
• Responsible for trim and fabric sourcing and development
• Ensure all style information is complete and accurate meeting factory handoff calendar deadlines
• Work effectively with the Technical Designer to ensure product integrity is maintained while high levels of quality are achieved
• Attend fittings and document all changes for distribution to the design and development team
• Maintain master bill of materials during development process
• Review all lab dips against Pantone standards, review print strike-­-offs against original art, and communicate adjustments to all vendors and suppliers
• Responsible for updating sample trackers at sample arrival, noting factory comment documentation when sample review is completed
Job Requirements
REQUIREMENTS //
• Five or more years of related professional experience in the outdoor/action sports industry
• Outerwear Experience preferred
• Knowledge of product life cycle and product development key deadlines
• Strong interactive skills and ability to work cooperatively in a team environment
• Highly organized and capable of managing multiple projects simultaneously with great attention to detail
• Possesses a strong work ethic and able to perform effectively in a fast-­paced environment
• Excellent time management and organizational skills
• Excellent written and verbal communication skills
• Proficient in Microsoft® Suite and Adobe® Suite
• Ability to bend, lift and move product or related office items varying in weight from 1 to 50 lbs
• Some domestic and international travel may be required
• Valid US work permit

DAKINE MARKET KNOWLEDGE //
DAKINE lives in a number of action sports markets – Surf, Snowboard, Ski, Skate, Windsurf, Kite, and Bike. The staff at DAKINE is passionately involved in these sports in their personal time and for their jobs. We have found this to be essential in creating innovative and functional products.

TO APPLY // Please submit your cover letter and resume through Malakye.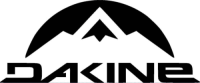 Date Posted: 1/16/2018
Product Developer - Apparel
United States

Oregon

Hood River, OR

5 year(s)

Full-Time

Not Available