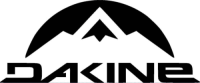 Date Posted: 4/25/2018
Senior Designer - Technical Packs / Bags
United States

Oregon

Hood River, OR

8 year(s)

Full-Time

Not Available
Job Description
Dakine is in search of a Senior Designer - Technical Packs / Bags to join the team in Hood River, OR.

ABOUT DAKINE //
Dakine lives in a number of action sports markets – Surf, Snowboard, Ski, Skate, Windsurf, Kite, and Bike. We also build a wide range of packs and bags for the Men's and Women's lifestyle markets. The staff at DAKINE are passionately involved in these sports in their personal time and for their jobs We have found this to be essential in creating innovative and functional products.

This is a full-time, in-house position. Responsible for leading, creating, and executing Dakine's global product design vision for technical product.

POSITION OVERVIEW //
• Sets overall design and innovation direction in the creation of technical packs/bags, key product design trends, consumer/athlete insights, and implementation of Dakine design aesthetic across technical packs/bags and contributor on all technical product.
• Responsible for entire product design process including market research, consumer research, trends/trend board creation, and product design.
• Lead the creation of product that meets aesthetics, function, Innovation, and quality goals.
• Responsible for ensuring that product is consistent with market trends as well as business strategy; interprets international/domestic concepts, innovation trends as it relates to market demands, company image and business strategy.
• Establish and maintain strong working relationships with Product Management, Graphic Design, Merchandising, Operations, and direct materials suppliers.
• Recommend design enhancements, construction and material options geared at elevating our brand and hitting financial requirements. Resolves with counterparts any design that does not meet design, development, merchandising, production or financial needs.
• Works closely with the broader design team on seasonal offering needs to provide options in materials, suppliers, techniques, and costs that are on brand.
• Works cross functionality with development, product management, and brand leads to deliver compelling product stories to fuel the brand.
Job Requirements
REQUIREMENTS & QUALIFICATIONS //
• BFA, BA, or BS with emphasis on design; Industrial design preferred
• 8+ years of product design and leading product design functions
• Possess strong people skills, engaging with different levels of management across the business
• Strong knowledge of design, product, and consumer trends in the action sports/outdoor industry
• High standard of oral and written communication skills
• Knowledgeable in Adobe suite
• Ability to travel overseas 2-4 times year
• High degree of energy and self- motivation
• Well organized, with the ability to prioritize workloads, often to tight deadlines and manage multiple proprieties
• Valid US work permit

COMPENSATION PACKAGE //
• Salary is based on experience
• Eligible for enrollment in our company sponsored health plan (medical with dental, and vision)
• Eligible for enrollment in our 401k plan
• Eligible for DAKINE employee discount

TO APPLY // Please submit your brief cover letter and resume through Malakye. Only candidates selected for interviews will be contacted.

LOCATION INFORMATION //
• The Hood River area is a world class destination for many sports - e.g. snowboarding, skiing, mountain biking, windsurfing, kiteboarding, and motocross
• Year round snowboarding / skiing on Mount Hood - The only year-round lift-served area in North America; lifts open until 9pm during winter
• Great local skate park
• City of Portland is a 1 hour drive (staff regularly visit Portland after work and weekends)
• Oregon Coast is 2.5 hours drive for surfing, wave sailing, etc.
• Year round population in town: 7,000. County of Hood River has 22,000 people.- Plus large tourism population growth in peak winter and summer months
• Most of the people in Hood River love to be outside, are passionate about their sports, are very friendly and care about the environment
• Many staff ride their bikes or walk to work; the average car commute is 6 minutes (7 minutes at rush hour)
• Official City Data: http://www.city-data.com/city/Hood-River-Oregon.html
Perks
Medical, Dental & Vision Benefits | 401K Plan | Generous Employee Discount | Great Office Location - Lots of nearby sporting opportunities | Year round snowboarding and skiing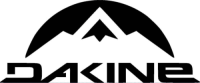 Date Posted: 4/25/2018
Senior Designer - Technical Packs / Bags
United States

Oregon

Hood River, OR

8 year(s)

Full-Time

Not Available