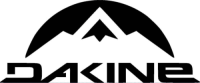 Date Posted: 6/14/2018
PRODUCT DESIGNER II – APPAREL / OUTERWEAR
United States

Oregon

Hood River, OR

4 year(s)

Full-Time

Not Available
Job Description
Dakine is in search of an Apparel Product Designer to join the team in Hood River, OR.

POSITION SUMMARY //
Dakine is seeking an Apparel Product Designer to design market defining apparel for our women's consumer. Dakine is a unique Outdoor/Action sports brand that delivers both performance and lifestyle products. This opportunity is unique in that as the product designer you will utilize your design skills to create and drive the overall design aesthetic for the Dakine girl. You will be responsible for creating key performance and lifestyle products that will define the brand in the consumer marketplace.

This is a full-time, in-house position. Minimum of four years professional experience is required to apply.
Only candidates selected for interviews will be contacted.

POSITION OVERVIEW //
• Ideate/create design concepts from inspiration through to product commercialization
• Define Dakine design apparel standards/philosophy for the Dakine girl
• Create and present design concepts and presentation materials to both internal and external audiences
• Intimate knowledge of textiles, textile design, textile commercialization process, and appropriate selection for end use garment design application
• Work with Design and Category team members in product management, development, and merchandising to ensure design feasibility and meet price points, merchandising needs, and product creation deadlines
• Provide prototype sampling information inclusive of fabrication, trims, color, graphic execution, style detail, fit requirements, and construction details
• Provide deep understanding of current trends, color, technology, construction methodology, and industry products in order to keep abreast of the competition and create a distinct Dakine point of view
• Detailed knowledge of the apparel product creation process, key deadlines, technical construction techniques, and graphic/trim application
Job Requirements
REQUIREMENTS
• Bachelor's degree in apparel design
• 4+ years of apparel design experience in Action/Outdoor sporting goods or related industry
• Proven ability to apply and perform design skills such as drawing/sketching, concept ideation, color theory, use of texture, spacing/scale, visual presentation layout and development
• Demonstrated ability to create market appropriate designs within a set of timelines
• Ability to manage multiple projects simultaneously
• Strong written and verbal communication skills
• Excellent time management and organizational skills
• Proficient in Microsoft Suite and Adobe programs
• Ability to bend, lift and move product or related office items varying in weight from 1 to 50 lbs
• Some domestic and international travel may be required
• Valid US work permit

DAKINE MARKET KNOWLEDGE //
DAKINE lives in a number of action sports markets – Surf, Snowboard, Ski, Skate, Windsurf, Kite, and Bike. The staff at DAKINE is passionately involved in these sports in their personal time and for their jobs. We have found this to be essential in creating innovative and functional products.

PACKAGE //
• Salary is based on experience
• Eligible for enrollment in our company sponsored health plan (medical with vision, with options for dental)
• Eligible for enrollment in our 401k plan
• DAKINE carries a $25,000 life insurance policy on all full time employees
• Eligible for DAKINE employee discount

LOCATION //
• The Hood River area is a world class destination for many sports
- e.g. snowboarding, skiing, mountain biking, windsurfing, kiteboarding, and motocross
• Year round snowboarding / skiing on Mount Hood
- the only year-round lift-served area in North America; lifts open until 9pm during winter
• Great local skate park
• City of Portland is a 1 hour drive (staff regularly visit Portland after work and weekends)
• Oregon Coast is 2.5 hours drive for surfing, wave sailing etc.
• Year round population in town: 7,000. County of Hood River has 22,000 people.
- Plus large tourism population growth in peak winter and summer months
• Most of the people in Hood River love to be outside, are passionate about their sports, are very friendly,
and care about the environment
• Many staff ride their bikes or walk to work; the average car commute is 6 minutes (7 minutes at rush hour)

TO APPLY // Please submit your brief cover letter and resume through Malakye.
Perks
Company Sponsored Health Plan | Medical and Vision | 401K Plan | Life Insurance Policy | Product Discount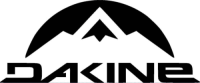 Date Posted: 6/14/2018
PRODUCT DESIGNER II – APPAREL / OUTERWEAR
United States

Oregon

Hood River, OR

4 year(s)

Full-Time

Not Available