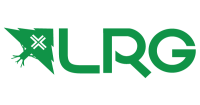 Date Posted: 8/4/2017
Warehouse Associate
United States

California

Irvine, CA

1 year(s)

Full-Time

Not Available
Job Description
LRG is in search of a Warehouse Associate to join the team in Irvine, CA.

ABOUT LRG //
L-R-G is a company designed to overthrow the masses by using our influence. Our slogan is simple, Underground inventive, over ground effective. At L-R-G we want to focus on the ones that are trying to pay their rent with their passions. Think of us as a support group for the independent and underground culture. We are trying to put the spotlight where we think it really belongs, because it is much more than clothing and concepts. It is a way of living. L-R-G, innovative essence for the above average person.

As part of our dynamic warehouse team, candidates will possess the ability to work well in a fast-paced environment, be self-motivated, flexible, extremely organized; very detail-oriented, a strong problem solver; able to work well under pressure to meet deadlines; and will have a positive attitude.
Job Requirements
MINIMUM REQUIREMENTS //
• Minimum of 1 year relevant warehouse/order selection experience.
• Ability to work weekdays
• Lift and or move up to 50 lbs. frequently
• Picking, checking, loading, receiving, and miscellaneous warehouse duties.
• Basic reading, writing, and math skills; ability to read and differentiate products with similar characteristic (size, color, style, etc.).
• Strong attention to detail
• High school diploma or equivalent preferred.
• Fork lift and pallet jack experience a plus, but not necessary.
• WMS or Full Circle experience a huge plus, but not necessary.

PHYSICAL REQUIREMENTS //
• Must have ability to stand for 8 hours per shift.
• Must have the ability to move/lift 50 lbs.
• Must have ability to use stair/ ladder.

To apply, please submit your brief cover letter and resume through Malakye.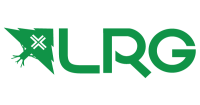 Date Posted: 8/4/2017
Warehouse Associate
United States

California

Irvine, CA

1 year(s)

Full-Time

Not Available