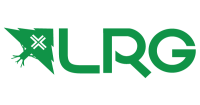 Date Posted: 9/7/2017
Sales Assistant – LRG Brand Apparel
United States

California

Irvine, CA

2 year(s)

Full-Time

Not Available
Job Description
LRG is in search of a Sales Assistant for L-R-G Branded Apparel Division, to join the team in Irvine, CA.

POSITION SUMMARY //
Reporting to the Director of Sales, the Sales Assistant will be responsible for running weekly/monthly/yearly analytical and custom sales and licensing reports, assist with the development of sales forecasting plans, creating sales forms and workbooks, coordinates all marketing and in-store merchandising materials for the sales team, assist with the design of promotional campaigns/programs for inventory management, coordinate and participate in sales meetings and trade shows. The sales assistant must have experience in the brand apparel industry including knowledge of inventory management, as well as the sales lifecycle from line planning through shipped production. Two years previous work experience in branded apparel sales or customer service, reporting, and Full Circle software experience is a must. This is a full time position reporting to our Irvine, CA location.

ESSENTIAL JOB DUTIES //
• Inventory analysis reporting
• Weekly Written AO reporting
• Yearly Written AO reporting
• AO_Post_Ecomm Weekly reporting
• Create season buy forecast workbooks for each buy
• Create order forms for sales reps for accounts by season/delivery
• Create merchandising top booked reports for major accounts
• Line plan/sku forecasting
• Set up quarterly sales meetings
• Coordinates all marketing and in-store merchandising materials for the sales team.
• He helps and assists in trade shows and sales meetings.
• Assist in line showing at sales meeting
• Assist in pricing meeting
• Assist in tradeshow set up/operations/breakdown
• Royalty reporting for licenses/settlement agreements

Job Requirements
REQUIREMENTS //
• 2+ years previous experience in branded apparel sales department and or customer service.
• Minimum of 2 years of Full circle software experience.
• Must have Microsoft office and intermediate to advanced experience in MS Excel.
• Knowledge of the sales life cycle of brand apparel, from line planning through shipped production.

COMPETENCIES //
• Must thrive in a fast-paced, time-sensitive environment and work well under stress.
• Ability to work well independently with limited direction and within a team environment—following and delegating directions, communicating and troubleshooting obstacles to effectively meet goals and objectives.
• Excellent communication skills (oral and written) with the ability to develop relationships across departments, at all levels. Must have ability to read and interpret documents and run custom reports.
• Ideal candidate will have strong organization and critical thinking skills—including keen attention to detail, time management, and ability to manage and prioritize multiple projects with overlapping deadlines and production schedules.

TO APPLY //
Please submit your brief cover letter and resumes through Malakye.

ABOUT MAD ENGINE (Parent Company to LRG) //
Founded in 1987, Mad Engine, LLC. powered by innovation has grown to become a leading global licensed apparel wholesaler. Top brands include Marvel, Star Wars, Disney and Nickelodeon. Mad Engine's footprint spans multiple continents, with unique locations dedicated to customer service, manufacturing, quality assurance and distribution. This process better enables us to fully meet the needs of every customer from independent boutiques to mass market retailers ensuring the best customer experience possible. Mad Engine, LLC. recently acquired apparel brands L-R-G; and NEFF Headwear.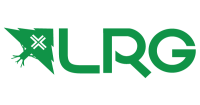 Date Posted: 9/7/2017
Sales Assistant – LRG Brand Apparel
United States

California

Irvine, CA

2 year(s)

Full-Time

Not Available