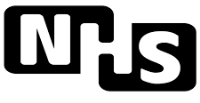 Date Posted: 8/16/2017
NHS Apparel Designer - Juniors Apparel Product Developer
United States

California

Santa Cruz, CA

2 year(s)

Full-Time

Not Available
Job Description
NHS, Inc., a privately held company based in Santa Cruz, CA, was established over 40 years ago, and is considered one of the most respected and recognized SKATE, SURF, SNOW and APPAREL companies in the world today. Our brand names include Santa Cruz Skate, Snow and Surfboards, Independent Truck Company, Creature Skateboards, Krux Trucks, Bullet products, Ricta Wheels, Mob Grip, Skateboarding is Not a Crime, Bronson Speed Co. and Nor Cal Apparel.

This position is a key member of the NHS Apparel Development staff, reporting to the Apparel Department Manager, working closely and cooperatively with Creative, Design (specifically Santa Cruz brand), Marketing, Sales, Production and other members of the NHS team. This is a full-time, in-house position. Must live near or be willing to relocate to Santa Cruz, CA.

Job Duties include but are not limited to:

• Responsible for designing and developing Juniors Santa Cruz range from concept through production
• Work closely with the Santa Cruz Brand Manager, Art Director and Sr. Illustrator/Graphic Designer to ensure on trend and on brand designs for Juniors apparel
• Attending and participating with all brand related meetings related to design, development and branded products
• Research local and overseas markets for trends and provide guidance to design team in Creative Department
• Work with Sales and Merchandising to get feedback on all collections and input for future ranges
• Sourcing and developing trims and fabrics
• Working with Santa Cruz design team to set Juniors seasonal color palette
• Collaborate with Santa Cruz design team on the development of graphics intended for juniors apparel
• Responsible for creating style guides and technical drawings for Juniors Santa Cruz range in illustrator ensuring they are easy to understand and accurate for factories.
• On time hand off of all stages of design and development.
• Approval of lab dips and print & embroidery strike off's.
• Responsible for assisting in development of SMU product lines which may include printables and custom cut n'sew product.
• Responsible for bringing apparel designs through the development stage to production ready products meeting or exceeding design, fit, and quality requirements.
• Prepare and send out technical packages to vendors. This also includes updating data systems and internal and external customers/suppliers as product changes in the development cycle.
• Review samples for accuracy of execution, fit, and function with the specific product line managers, designer, and /or merchandiser. Make tech pack updates, pattern adjustments, etc. to resolve any design/quality issues that arise during development then communicate changes to the factories for proper execution.
• Initial negotiation of costing with Apparel Department Manager
• Review QC issues with department manager and factories to evaluate and clarify issues.
• Track development process and manage all products to adhere to strict time & action calendar deadlines for development target costing, quality, inventory levels, and production execution.
• Maintaining neat and accurate filing of products both physical and online.
• Develop and maintain high standard working relationships with local and offshore suppliers.






Job Requirements
Requirements:

• Able to work 40+ hours a week in our Santa Cruz, CA office (no telecommuting)
• Digital portfolio that demonstrates your design ability and aesthetic
• Apparel Product Development experience required, +/- 2-3 years' experience is preferred
• Advanced knowledge of the principle of graphic design including conceptualization, layout and file preparation for production ready artwork
• Demonstrate a strong working knowledge of the product development process
• Experience with style guides and the ability to prepare technical packages for a diverse range of products overseeing all documentation updates and communication
• Some cost negotiation experience
• Background in garment fit, construction techniques, grading, knit & woven fabrics, trim development and both off shore and domestic manufacturing
• Familiarity with screen-printing process and color separations
• Must possess the ability to communicate with overseas vendors and domestic vendors clearly and concisely Should be able to accurately communicate technical product issues in both written and verbal form
• Must have timeline/project management experience and be disciplined, organized, and able to multi-task in a group environment
• Knowledge of trade regulations, testing protocols, product integrity, production life-cycles, fabric and product construction
• Persistent and not be afraid to negotiate with suppliers.
• Creative problem solver, proactive and self-directed
• Team player with great attitude
• Travel in the U.S and overseas may be required
• Proficiency with Microsoft Excel, Adobe Illustrator, Photoshop and other word processing applications such as MS Office, Outlook experience a plus

Please send resume and salary requirements by clicking the external link button below. Please let us know that you found the opportunity on industry resource, Malakye.

Perks
Competitive salary, incentive bonus and profit sharing bonus plan. Health insurance (low employee contribution), 401K plan, and personal time off. FREE Espresso, Hot Cocoa, and Popcorn (on Fridays).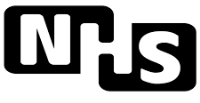 Date Posted: 8/16/2017
NHS Apparel Designer - Juniors Apparel Product Developer
United States

California

Santa Cruz, CA

2 year(s)

Full-Time

Not Available