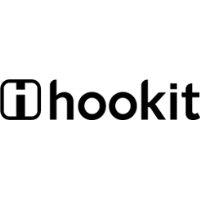 Date Posted: 5/10/2018
Monster Army Program Coordinator
United States

California

San Diego, CA

2 year(s)

Full-Time

Not Available
Job Description
ABOUT HOOKIT //
At Hookit, we help brands maximize their sponsorship investments while empowering athletes, teams, leagues, and federations to prove and increase their value to sponsors. We are growing our team to support our meteoric growth in the new media, data-driven and insight focused sports sponsorship analytics space - an industry and approach we pioneered nearly five years ago.

This year, more than $130B will be invested globally in sports sponsorship and related marketing activation. In years past, the value of sports sponsorship was broadly estimated based on assumptive, impression-based measurement of traditional media channels like television, print, and radio. With the massive growth and shift to social and digital media, these modern channels demand modern methods to track engagement and sponsorship value with real-time, verified data and insights.

In addition, athletes across the globe use Hookit to track their progression, build their personal brand, and earn sponsorships deals from their favorite brands. Brand partners are provided with powerful tools to discover, manage, and reward amateur and professional athletes who actively support their brand. For more information, visit www.hookit.com.

ABOUT THE POSITION //
The Monster Army is Monster Energy's athlete development program that supports athletes ages 13-21 in motocross, bmx, mountain bike, skate, surf, snow, and ski. Athletes from all over the world are evaluated and invited into the program to represent the Monster Energy brand. Hookit is looking for an enthusiastic and outgoing Program Coordinator to manage a variety of responsibilities critical to the ongoing growth of the programs. The Program Coordinator will work directly with another Hookit team member and have ongoing interaction with the sports marketing team at Monster Energy to assist with administering the program. For more information about the program, visit www.monsterarmy.com.

RESPONSIBILITIES //
• Responsible for day to day administrative tasks to assure optimal program performance
• Maintain and update the Monster Army Paid to Podium schedule and upload results
• Provide technical support and assistance for inquires regarding the Monster Army platform primarily including the athlete eCommerce store and Paid to podium program.
• Assist with the organization, creation and presentation of data for periodic program performance reporting
• Help identify and troubleshoot platform issues and coordinate appropriate remedies with product team
• Help prepare and send regular newsletters and updates for program announcements, new opportunities and promotions to drive athlete loyalty, education and engagement
• Assist with special projects
Job Requirements
QUALIFICATIONS //
• Must understand how to utilize digital technologies for the purpose of promoting positive program growth
• An understanding and passion for Monster Energy brand and action sports lifestyle is a must
• 2 + years of experience with a company that utilizes sports and athlete sponsorships to help build and market its brand
• Excellent graphic, written, editorial skills and ability to apply to digital channels
• Strong organizational skills with expert knowledge of Excel and Google Drive tools.
• Basic skills and knowledge of the Adobe Creative Suite (Photoshop, Illustrator, etc.)
• College degree

TO APPLY // Submit your application via the link provided and let us know that Malakye is your industry resource.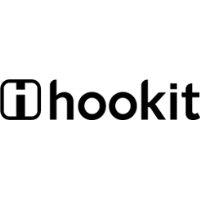 Date Posted: 5/10/2018
Monster Army Program Coordinator
United States

California

San Diego, CA

2 year(s)

Full-Time

Not Available