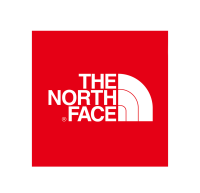 Date Posted: 8/15/2017
Senior Retail Brand Experience Manager
United States

California

Alameda, CA, San Francisco Bay Area

10 year(s)

Full-Time

Not Available
Job Description
The Senior Retail Brand Experience Manager is responsible for developing and leading a long-term strategic approach for The North Face DTC (both full prices and Outlet) marketplace to evolve and elevate our in-store environments.

KEY RESPONSIBILITIES:
- Participate in the Go To Market (GTM) process and own leadership for DTC business: determine innovative ways to bring GTM initiatives to life consistently across the Retail landscape (stores and windows).
- Coordinate seasonal calendar with Ecommerce, Social, and PR ensuring timing of key stories, events, and activations will align with delivery of product at retail.
- Partner closely with Direct To Consumer Core Team, Brand, Creative Services/Environmental Design teams to ensure that we are supporting key initiatives in-store.
- Create best-in-class environments and continuously elevate in-store storytelling.
- Act as the liaison for all Retail Marketing information to senior leadership.
- Build, allocate, oversee and reconcile POS budget through close partnership with DTC team and Finance.
- Refine existing process and procedures to maximize team, time and budget. Manage fixture orders, RFP's and outside Agencies.
- Ensure successful execution (through the team) of all installs, activations and initiatives, on budget and on time.
- Ensure all plans, designs and relevant information is shared with global teams through regular dialog and face to face interaction at key milestone meetings.
Job Requirements
SKILLS & REQUIREMENTS:
- 10+ years of Brand, Visual Merchandising or Store Design experience; +5 years of cross-channel management.
- Brand or Agency experience preferred.
- Experience managing and developing teams.
- Experience in working with creative teams or agencies.
- BA or BFA in related field or equivalent years of education and experience.
- Strong ability to think both creatively and strategically.
- Strong ability to adapt to frequent change while handling multiple projects concurrently.
- Superior time management, multi-tasking and organizational skills.
- Excellent communication skills, both upward, peer and downward.
- Strong partnership and ability to work transparently and collaboratively.
- Fearless approach to try new things and learn. Excellent communicator and self-starter who can easily adapt to any environment, remain calm under pressure, and always come to the table with ideas, solutions, and a positive attitude.
- Budget management skills.
- Ability to inspire and develop strong talent and address developing talent.
- Ability to think and act independently.
- Strong connection to outside design as well as competitive efforts.
- Computer savvy: Mac Platform, CAD, Adobe Creative Suite, PowerPoint, Word, Excel.
- Travel required: 20-25%

To apply, please click on the "External Application" link, and be sure to let us know you found this job on Malakye!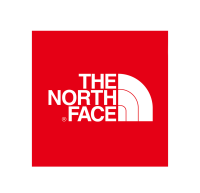 Date Posted: 8/15/2017
Senior Retail Brand Experience Manager
United States

California

Alameda, CA, San Francisco Bay Area

10 year(s)

Full-Time

Not Available