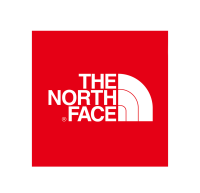 Date Posted: 8/15/2017
VF Corporation: Director, Digital Analytics
United States

California

Alameda, CA, San Francisco Bay Area

10 year(s)

Full-Time

Not Available
Job Description
The Digital Analytics Director is responsible for building, iterating and leading the team that compiles and analyzes all of the digital metrics for VF's digital ecosystem (own sites, stores, social, mobile, marketing, etc.). This position will:

- Identify, implement and utilize innovative capabilities such as machine learning for anomaly detection and predictive analytics.
- Build the ROI model that shows definitive evidence of success or failure for new capabilities introduced into the VF Digital Platform.
- Work with the larger VF team on CLM and cross channel and cross device attribution.
- Use insights gained to help drive innovative capabilities that can be implemented and scaled to VF brands globally.
- Gain insights from analyzing the date and have a point of view on best practice – as well as be able to communicate them both to brand leaders and senior management.
- Create a monthly digital playbook with all brand benchmarks so brands can see how they are performing against other brands.

Responsibilities:
- Inspire, manage and develop the team's data scientist.
- Help to define and maintain core competencies and best practices surrounding digital/web analytics.
- Develop the BICS analytics system. Add data sources that measures the total digital impact of the tactics and capabilities.
- Define and implement processes, research, best practices, and presentation of metrics and findings. Establish strong working relationships with VF Brands across business, IT, and brand stakeholders.
- Simplify complex concepts for senior management and the greater team.
- Understanding core insights from the data to suggest, create and execute multivariate or a/b tests that drive fundamental improvements to the digital experience.
- Assist in ROI for social media, Omni-Channel retail and mobile, as well as help to define the total reach of digital.
- Perform web traffic analysis and present information and findings.
- Create ad-hoc reports for key stakeholders. Participate in and facilitate creation of recommendations or opportunities based on metrics and trends reports.
- Collaborate with external partners to assist with best practice data collection and reporting.
- Manage agencies to help drive digital data innovation.
- Train and make sure all brands are engaging with Adobe analytics as well as Adobe DMP.
- Continuous improvement of digital attribution.
Job Requirements
Qualifications & Requirements:
- BA/BS Degree in analytics, data science or relevant field.
- 10 years experience in analytics with preference for retail knowledge.
- 3 years people management experience.
- Strong knowledge of digital landscapes and ecosystems.
- Expertise in analytics tools - Adobe and Adobe DMP.
- Highly self-motivated and self-sufficient.
- Creative and out-of-the-box thinker.
- 15% travel.

To apply, please click on the "External Application" link, and be sure to let us know you found this job on Malakye!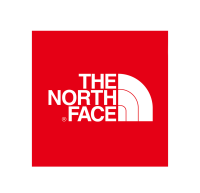 Date Posted: 8/15/2017
VF Corporation: Director, Digital Analytics
United States

California

Alameda, CA, San Francisco Bay Area

10 year(s)

Full-Time

Not Available