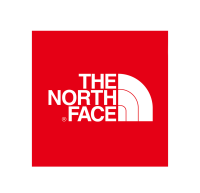 Date Posted: 12/8/2017
Senior Financial Analyst
United States

California

Alameda, CA, San Francisco Bay Area

5 year(s)

Full-Time

Not Available
Job Description
In addition to serving as the financial steward of a rapidly growing brand, the small but highly effective Finance team is a strong business partner to the management team and is involved in key decisions impacting the business. Reporting to the Sr. Director of Financial Planning & Analysis, the primary responsibilities of the Sr. Financial Analyst is to support the Director and the Brand CFO in the financial management of the Direct to Consumer (DTC) business, which consists of Brick and Mortar stores as well as the Ecommerce business.

The Sr. Financial Analyst will help the management teams in the development and implementation of key financial processes such as the annual budget, the monthly forecasts, the strategic plan, and the analysis & reporting of monthly operating results. In addition, he/she will provide analytical support to cross-functional teams to help drive the company's operating performance and financial returns. He/she will also drive change management through process, systems, and reporting improvements to provide more transparency and visibility into current and future financial results. The ideal candidate will have 4-6 years of broad finance experience, preferably in the retail or consumer-related industries.

KEY RESPONSIBILITIES:
- Full P&L management of the DTC and Brick and Mortar channels as well as provide support with analyzing seasonal open to buy and tight inventory management for DTC channels
- Play a key role in reshaping and optimizing The North Face's Brick and Mortar store portfolio
- Work closely with the Operations, Planning & Merchandising teams to deliver accurate sales and gross margin forecast across various time horizons and analyze/explain variances to forecast/plan
- Work closely with Store Operations team to strategically optimize store profitability
- Analyze various KPI's and trends in the business and provide DTC leadership with critical business insights & dashboards
- Work closely with Merchandise Planning and Operations to ensure tight inventory management for the brand and help optimize the flow of inventory
- Support the monthly forecast, the monthly reporting and analysis, the annual operating plan, and the strategic plan processes. Provide variance analysis and determine cause of change.
- Coordinate with internal business partners as well as Coalition and VF finance teams in the preparation, implementation, and compliance of management reporting & analysis requirements
- Drive enhancements in financial reporting and analysis as well as requisite system requirements
- Support growth initiatives by providing analytical support on marketing and capital investments and partnering with cross-functional teams
- Provide ad hoc analytical support and perform special projects as needed
Job Requirements
JOB REQUIREMENTS:
- 4-6 years of experience in the FP&A function, preferably in the retail or consumer-related industries. Retail and or manufacturing experience a plus
- Bachelor Degree in Finance, Accounting, or other quantitative/analytical disciplines. An MBA is a plus but not a requirement
- Knowledge and experience in financial concepts, budgeting, and forecasting with strong financial modeling skills
- Ability to partner across functions and drive process improvements and business results
- Strong analytical ability and critical thinking skills which would enable thoughtful analysis and interpretation of financial results and identification of key business issues underlying the numbers
- Strong verbal and written communication skills, including ability to communicate complex ideas in a simple way
- Team player with strong interpersonal skills
- Experience with ERP systems (i.e. SAP), financial reporting tools (i.e. Hyperion), and Excel and MS Office products

To apply, please click on the "External Application" link, and be sure to let us know you found this job on Malakye!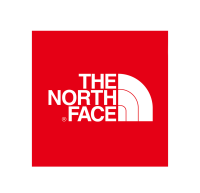 Date Posted: 12/8/2017
Senior Financial Analyst
United States

California

Alameda, CA, San Francisco Bay Area

5 year(s)

Full-Time

Not Available