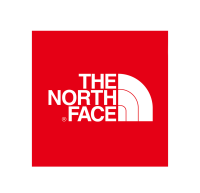 Date Posted: 3/13/2018
Product Line Coordinator - Mountain Lifestyle
United States

California

Alameda, CA (San Francisco Bay Area)

2 year(s)

Full-Time

Not Available
Job Description
The primary responsibilities of the Product Line Coordinator are to coordinate and manage information and data pertaining to the Product line management, product creation and development, and go-to-market processes. The PLC coordinates and prioritizes flow of information and process as necessary to convey to internal/external stakeholders and consumers. They work with assigned category team to help coordinate data and information which helps determine new product and consumer needs, price points, strategic developments. The PLC is expected to help champion a product's introduction from conception through go to market launch and acts as the communication liaison on all details pertaining to the product line. They may aid in performing consumer and competitor analysis for the respective category. The PLC is responsible for aiding in the management of the product planning process, the line plans, certain development information and production information for respective product categories with a very close attention to detail. The PLC is also responsible for initiating, developing and maintaining data communication specifically with sales and marketing.

KEY RESPONSIBILITIES:
- Maintain and distribute all information of assigned product category encompassing line lists and data in Excel and PLM, hangtags, workbooks, and other CAD books.
- Assist in creating and managing reports for tracking success and failure of products on the marketplace, sell-through, etc.
- Develop innovative and creative means of communicating product and category information to internal (Product) and external (Marketing, Retail, Sales, Ops) stakeholders.
- May aid in researching needs of customers (reps, dealers, customers) and consumers and communicates same to product development process.
- Help to analyze competitor products, sales programs, and collateral to aid in product line decisions.
- Partner with Marketing to disseminate information aiding in the creation of marketing collateral for distribution, i.e. hangtags, packaging, point-of-sale, etc.
- Help to ensure critical gates and dates in the process are met, data/updates are coordinated and fulfilled timely and per deadlines as assigned.
- Manage, order, distribute and track samples.
Job Requirements
SKILLS & JOB REQUIREMENTS:
- 1-2 years of related professional experience.
- Bachelor's Degree required, preferably in Product Management related field.
- Experience in a Marketing or Product Development field.
- Experience with technical product lines.
- Must be able to work with multiple individuals from a variety of different departments.
- Strong PC skills (spreadsheets and word processing); specifically, strong Excel skills required.
- Strong product analysis skills.
- Strong multi-tasking, organizational, and time management skills.
- Strong PowerPoint and Illustrator skills preferred.

To apply, please click on the "External Application" link, and be sure to let us know you found this job on Malakye!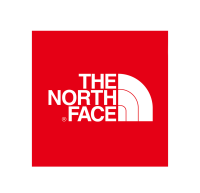 Date Posted: 3/13/2018
Product Line Coordinator - Mountain Lifestyle
United States

California

Alameda, CA (San Francisco Bay Area)

2 year(s)

Full-Time

Not Available