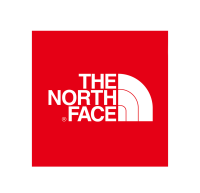 Date Posted: 3/20/2018
Merchandise Manager - Specialty Accounts
United States

California

Alameda, CA (San Francisco Bay Area)

5 year(s)

Full-Time

Not Available
Job Description
As part of The North Face North America Merchandising team, this position partners with Global Product Management, Sales and the NA merchandising team for assigned territory to support the development and direction of seasonal product initiatives and assortments to meet financial targets/metrics and assist with delivering on strategic intent. Lead segment of territory, product vision and strategy facilitation across all North Americas Retail environments (Mexico, Canada, US), aligned with long range plans.

KEY RESPONSIBILITIES:
- Lead facilitation of Merchandising strategy for consumer territory subset (gender/activity or channel) across all North Americas Retail environments (Mexico, Canada, US), aligned with long range plans
- Voice of the North American (wholesale & D2C) region during global product milestone meetings
- Interpret in-season and post season sales opportunities, (by classification and price point) reporting out to the global product teams
- Gather market research and interpret opportunities ( competitive analysis/comps shops) to align on seasonal opportunities
- Curate channel assortments and assist in segmentation that provide meaningful points of difference by channel
- Participates in cross functional Go To Market work stream, ensuring seasonal vision is brought to life instore and online
- Coordinate/participate in Preseason meetings with targeted strategic accounts/D2C
- Sales Meeting Presentation preparation and participation
- Participate in wholesale lead sell-in meeting for strategic accounts to gather hindsight information
- Inform seasonal Merchandise planning forecasts with channel/account driven bottom up build
Job Requirements
JOB REQUIREMENTS:
- Years of Related Professional Experience: 5+ years in branded merchandise/development/retail buying
- Educational/Position Requirements: Bachelor of Arts: Merchandising, Product Management, or Business Preferred or equivalent combination of years of experience and education.
- Management Experience: 1-2 years management a plus and cross functional partnerships
- Computer/Software Applications: Microsoft Office Suite. Adobe illustrator a plus
- Strong communication skills both verbal and written, strong cross functional collaboration skills required
- Strong presentation skills, proven ability to influence in front of accounts
- Strong understanding of assigned marketplace, including regional difference and across diverse channels of distribution
- Ability to play and integral role within a broader team, connect the department and individual expectations to company vision
- Strong organizational skills and the ability to juggle multiple priorities and deadlines
- Ability to work with others as part of cross-functional team, build consensus, and achieve results across a variety of distinct groups.
- Experience product forecasting, statistical modeling and/or strategic planning
- Experience in retail sales analysis and interpretation of data to identify opportunities
- Understanding of product development and manufacturing process (a plus)

To apply, please click on the "External Application" link, and be sure to let us know you found this job on Malakye!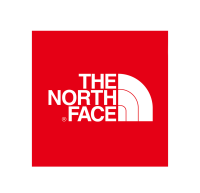 Date Posted: 3/20/2018
Merchandise Manager - Specialty Accounts
United States

California

Alameda, CA (San Francisco Bay Area)

5 year(s)

Full-Time

Not Available