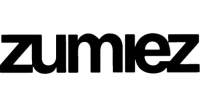 Date Posted: 11/21/2017
Ecommerce Centralized Fulfillment Operations Supervisor
United States

California

Corona, CA

2 year(s)

Full-Time

Not Available
Job Description
Zumiez is in search of an Ecommerce Centralized Fulfillment Operations Supervisor to join the team in Corona, CA.

MISSION & SCOPE //
The ECF Operations Supervisor plans, organizes, and coordinates the activities of ECF Operations personnel.

ESSENTIAL DUTIES & RESPONSIBILITIES:

OPERATIONS DUTIES //
• Plans and coordinates work flow of the inbound or outbound departments.
• Trains, motivates, monitors, and evaluates performance of team members. Monitors and ensures productivity and accuracy standards are maintained throughout their appropriate department.
• Issues written and oral instructions to personnel to ensure compliance to policies and procedures.
• Develops team leads to effectively oversee the daily job tasks of their assigned associates.
• Examines and standardizes procedures to improve efficiencies of employees.
• Reviews and ensures all paperwork and daily assignments are completed in allotted time frame (i.e. time clock corrections, attendance, daily productivity)
• Maintains an appropriate staffing level within their area to accomplish the Distribution Centers goals.
• Other duties as assigned.

CORE RESPONSIBILITIES //
• Motivate, develop, and direct people as they work, identifying the best people for the job.
• Performance Manage by monitoring and assessing performance of employees, and organization, to make improvements or take corrective action.
• Problem-solve and identify the strengths and weaknesses of alternative solutions, conclusions or approaches to problems.
• Manage one's own time and the time of your subordinates.
• Conduct tests and inspections of products, services, or processes to evaluate quality and/or performance.
Job Requirements
QUALIFICATIONS & REQUIREMENTS //
• Min 2+ years Fulfillment or Distribution Center Experience
• High School diploma or GED is required
• Min 2+ Years leadership experience required
• Associates or Bachelor's degree in related field, preferred
• Comfortable in a deadline driven environment with rapidly changing priorities and a high volume of projects
• Ability to learn quickly, react promptly, and reprioritize efficiently in response to changing needs and situations
• Demonstrated initiative, creative problem-solving and organization skills
• Consistent positive attitude and an entrepreneurial spirit
• Flexible schedule

PHYSICAL DEMANDS & WORK ENVIRONMENT //
• Ability to lift from floor to above the head, 50 lbs. frequently, and 75 lbs. occasionally, throughout work shift
• Must be able to stand/walk for up to 8-10 hours
• Must be willing and able to frequently push, pull, squat, bend, and reach
• Must be able to climb and descend stairs/ladders
• Ability to work in warehouse environment with constant exposure to loud machinery
• Ability to work in extreme temperatures, both indoors and outdoors

TO APPLY // Please submit your brief cover letter and resume through Malakye.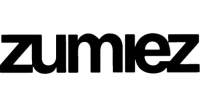 Date Posted: 11/21/2017
Ecommerce Centralized Fulfillment Operations Supervisor
United States

California

Corona, CA

2 year(s)

Full-Time

Not Available