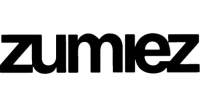 Date Posted: 4/10/2018
Private Label Design Director
United States

Washington

Lynnwood, WA

10 year(s)

Full-Time

Not Available
Job Description
Zumiez is in search of a Design Director - Private Label to join the team in Lynnwood, WA.

POSITION PURPOSE //
The Private Label Design Director is responsible for providing and overseeing creative direction of all Zumiez Private Label brands, across all categories. The Design Director will work closely with the VP of Design on overarching private label design strategies. He/ She will need to demonstrate the ability to effectively understand and implement those strategies by working through Design Managers and Sr Designers on execution. Zumiez Private Label is currently responsible for 12 unique brands and there is opportunity for new brand development in categories including men's apparel, women's apparel, boy's apparel, accessories and skate/snow hard goods.


JOB DUTIES & RESPONSIBILITIES //
• Manage and work with Brand Manager in overseeing Private Label brand direction responsibilities.
• Manage and work with Design Managers to oversee design process, calendar, and execution across all categories.
• Take direction on strategy from VP of Design and work collaboratively to develop processes ensuring all goals and objectives are met.
• May be required to directly manage designers.
• May be required to directly own calendar creation and maintenance for certain product categories.
• Take lead on development of merchandising opportunities for Private Label product, working closely with buying directors to ensure their needs are met.
• Monitor and adjust workload / resources across teams as needed to hit design and production deadlines.
• Work closely with buying directors to establish private label seasonal sales plan.
• Exhibit strong leadership within the company in the areas of design and trend recognition.
• Encourages a collaborative design and trend identification process.
• Responsible for analysis of past seasons sales performance, Zumiez' competition, and current trends both within and upstream of our market.
• May travel internationally for trend research, product development, and vendor relationships.
• Work with VP of Design to build and adhere to an annual design department budget.
• Lead the preparation for and presentation of seasonal trend meetings.
• May require leadership of various trend initiatives.
• Sharing of processes and concepts across mens and juniors design teams.
Job Requirements
JOB REQUIREMENTS & QUALIFICATIONS //
• 10+ years of apparel and/or graphic design experience is preferred
• 5+ years of project management experience is preferred
• 5+ years of people management experience is preferred
• BA Degree in related field or equivalent combination of work experience and education
• Ability to travel up to 14 days per year
• Strong leadership skills
• Ability to think strategically and act tactically
• Ability to work cross functionally with various departments
• Strong understanding of trend and its application to the youth market
• Keen ability to identify new trends
• Strong communication and presentation skills
• Intimate knowledge of the Zumiez customer
• Competent in Microsoft Excel and/or other project management software

TO APPLY // Please submit your cover letter, resume and design portfolio through Malakye.

PHYSICAL DEMANDS & WORK ENVIRONMENT //
• Ability to sit in a stationary position in an office environment for extended periods of time and work on a PC without limitations
• Constantly operates a computer and other office productivity machinery
• Must be able to distinguish colors and inspect materials on product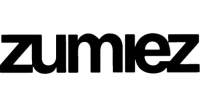 Date Posted: 4/10/2018
Private Label Design Director
United States

Washington

Lynnwood, WA

10 year(s)

Full-Time

Not Available