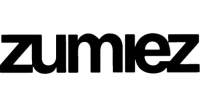 Date Posted: 6/13/2018
IT Support Engineer - Solutions Desk
United States

California

Corona, CA

3 year(s)

Full-Time

Not Available
Job Description
ZUMIEZ is looking for a IT Support Engineer to join the team at our So-Cal location in Corona, CA.

POSITION PURPOSE //
As the Support Engineer, you are taking on an important role in helping take our platforms and facility support to the next level. You aren't only in a reactive mode, but also part of the team to maintain and scale our current and future IT platforms. You will be using Zumiez best practices to build out and support infrastructure that limits the amount of human interaction required. This role requires expertise in solution design, requirements analysis, and process improvement coupled with the demonstrated ability to collaborate effectively across various technology and business functions.

POSITION CORE COMPETENCIES //

1.) End User Support:
• Provides 24*7 global support of critical systems in a rotating on-call environment
• Is an escalation point in incident resolution leveraging pre-defined work instructions for issue remediation
• Leads investigation of root cause analysis for incidents.
• Acts as an escalation point for provisioning scripts that require correction and/or consult on fulfillment methodologies relevant to the domain
• Engage with vendors where needed on complex incidents within the environment

2.) Create and Maintain Systems Documentation:
• Updates knowledge base and/or support WIKI articles based on identification of new process (with review by senior staff)
• Troubleshooting, audit, system health queries via custom scripts or performance monitoring software
• Provides consult in crafting user guides/job aides and facilities training of the other members of the team

3.) Systems Lifecycle Management:
• Assist in scoping, testing and validating the execution on Patching/Updates for OS, Firmware or Software components. This could include hardware replacement coordination.
• Provides guidance on bug fixes or critical updates that need to be applied urgently and assists in coordination and implementation of such updates

4.) Create, Maintain and Report KPIs
• Helps to gather metrics reporting with a guidance from management and/or senior staff
• Assists in identifying and prioritizing remediation efforts for recurring issues
• Assists in ad-hoc reporting such as trend analysis on recurring incident types

5.) Collaboration with other technical service teams to manage, maintain, and resolve complex IT services
• Participates in collaboration with peers to resolve cross-team IT issues

6.) Technical Service Ownership
• Acts as an escalation point on troubleshooting performance issues and outages, and proactive problem identification and remediation

7.) Requirements Solicitions:
• Participates in eliciting & documenting requirements from all stakeholder communities (business & IT)
• As necessary, translating into a service catalog design components, financial estimates and schedules

8.) Project Execution:
• Helps to guide requirements, design & development, deployment
• May participate in compliance and security reviews

JOB DUTIES & RESPONSIBILITIES //
• Capable of independently leading the Install, configure, test and maintenance of operating systems, application software and system management tools
• Helps to define work instruction for team to monitor and test application performance for potential bottlenecks, identify possible solutions, and work with developers to implement those fixes
• Administrator experience in defining security, backup, and redundancy strategies
• Administrator level management and monitoring of all installed systems and infrastructure pertinent to specified role (e.g. Physical Server, Virtual Servers, Storage, Firmware, Pre-Engineered Systems, OS, Monitoring/App Performance Software, Desktop Hardware/OS, general end user infrastructure front line support)
• Focuses on staying current on new core and app infrastructure technologies that impact OS and HW design
• Begins to invest time in staying current on new OS and HW releases and point updates and understanding on how these could impact or benefit user and/or application/DB performance
• Has administrator comprehension of underlying infrastructure components relative to Server OS/HW performance and logical design - Server/HW Space Only
Job Requirements
JOB REQUIREMENTS & QUALIFICATIONS //
• 3+ years of relevant experience
• Growing Knowledge of systems engineering and administration.
• Ideal candidate would have a Bachelor in Computer Science or equivalent work experience as a prior Systems Administrator
• Ability to use knowledge, sound judgment, and resourcefulness to support the design and deployment of global technology solutions
• Building on foundational skills to automate manual processes and growing technical acumen in role
• Ability to balance multiple priorities and meet deadlines
• Experience using Bash, PowerShell, SQL, BigFix or other programming language

EDUCATION & TRAINING REQUIRED //
• Comparable relevant industry work experience will be considered
• Bachelor's degree in Computer Science from an accredited University is preferred
• IT technical certifications preferred (A+, MCP, MCSE, MCSA, Network+)

PHYSICAL DEMANDS & WORK ENVIRONMENT //
• Ability to sit at a workstation in an office environment for extended periods of time and work on a PC without limitations.
• Ability to move in an office environment in order to access files and gather information.
• Occasional travel to Zumiez production locations, stores, and events.

TO APPLY // Please submit your brief cover letter and resume through Malakye.
Perks
Discount at Zumiez stores, awesome culture, monthly events, 401(k), medical, dental, vision, life, employee stock purchase program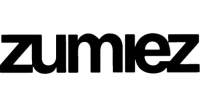 Date Posted: 6/13/2018
IT Support Engineer - Solutions Desk
United States

California

Corona, CA

3 year(s)

Full-Time

Not Available