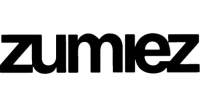 Date Posted: 6/17/2018
Associate Data Analyst - Distribution Center
United States

California

Corona

1 year(s)

Full-Time

Not Available
Job Description
The purpose of the Associate Data Analyst will be to support data collection and analysis in the Zumiez Distribution Center. The Associate Database Analyst will help the DC with its goal of faster, more accurate and cost effective operations through accurate data measurement and analysis. This position will work independently as well as with a team across multiple functional areas to leverage strengths and overcome areas of opportunity.

Principal Accountabilities
- Track daily KPI's
- Maintain Operations Data Repositories & Reporting
- Archive information in a way that is easily accessed and referenced.
- Identify ways to improve data collection methods & repository maintenance
- Create efficient reporting data sets.
- Work with teams on scoping, designing, and developing new tools and reporting with approval of Supply Chain Analyst.
Job Requirements
- An appreciation of the culture of Zumiez and an ability to integrate well.
- Experience within a retail supply chain, preferably in the Action Sports Industry.
- Proficient in Excel (Advanced), Word, PowerPoint and Outlook.
- Natural curiosity, and a demonstrated ability to turn observed data into a story about what behavior is driving that data.
- Ability to quickly learn new software programs.
- Ability to interact effectively with different personality styles and with employees at all levels of the organization; must possess confidence in communication style and be outgoing and comfortable working with people.
- Comfortable in fast paced, results driven environment.
- Excellent communication and organizational skills.
- Demonstrates strong ability to problem solve and learn, especially in areas where you have no experience.
- The ability to be innovative and creative in resolving issues.
- Strong analytical and data mining skills, especially report writing, with the ability and desire to look at innovative options in technology.
- Ability to work in a changing work environment.
- Ability to work a flexible workday with little to no advance notice.
- Ability to handle multiple obligations, prioritize work and meet deadlines.

Perks
awesome culture, company events, discount at Zumiez stores, medical, dental, vision, life, 401(k), Employee Stock Purchase Program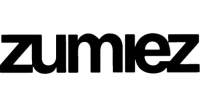 Date Posted: 6/17/2018
Associate Data Analyst - Distribution Center
United States

California

Corona

1 year(s)

Full-Time

Not Available