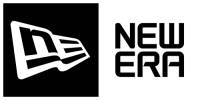 Date Posted: 4/16/2018
Product Director, Apparel
United States

New York

Buffalo

10 year(s)

Full-Time

Not Available
Job Description
The role of the Apparel Product Director is responsible and accountable for the development and creation of apparel product and collections in line with, and to maximize, both the identified commercial and sales needs and the market opportunity for New Era. Product will cover Seasonal, Incremental, Custom, and SMU programs, among others. This position will oversee the apparel design team, all apparel product assortments and product planning strategies and is highly knowledgeable with regard to the apparel marketplace, accounts, consumers and competition. This candidate will also be experienced and knowledgeable with regard to product development and apparel production and time lines, enabling them to work cohesively and efficiently with the Apparel sourcing team, production director and team.

KEY RESPONSIBILITIES
* Accountable for the strategies and assortments from conception to sell-in for a variety of apparel.
* Lead cross-departmental product initiatives and make final decisions based on marketplace insights, historical data, creative opinions and brand direction.
* Direct plans for style productivity, SKU efficiency, etc.
* Create apparel line plans based on sell in/sell through information and in conjunction with the sales and commercial teams.
* Innovate new apparel concepts and stories and champion their entrance into the market.
* Oversee product cost, price and margin decisions.
* Administrate product launches to internal departments and external customers.
* Build apparel design team.
* Consistently innovate within the department to drive clearer, more efficient results in all areas.
* Responsible for meeting/exceeding corporate financial goals.

RELOCATION
*This role requires relocation to Buffalo, NY. Relocation assistance provided.

TRAVEL
* 20% national and international travel

Job Requirements
KNOWLEDGE, SKILLS AND ABILITIES
* Foremost understanding of market/consumer and is capable of transforming those insights into action.
* Industry leader in licensed and non-licensed product creation.
* Directs collaboration with cross-functional teams.
* Directs the development of product assortments in accordance with analytical findings and market needs.
* Pro-actively manages change with urgency and persistence.
* Leads through clear communication, authentic style and appropriate actions.
* Ability to manage people and create development plans for direct reports.
* Ability to speak accurately, intelligently and persuasively to external customers.
* Represent the brand in all actions and decisions.

EDUCATION AND EXPERIENCE
* Bachelor's degree in Product Management Planning, Business or related field required
* Minimum 10 years Product Management experience or equivalent combination of education and experience.
* In-depth knowledge of sportswear or apparel industry.
Perks
-Great benefits
-401K with company match
-Competitive PTO package
-Half-day Fridays throughout the Summer
-Work for the World leader in headwear!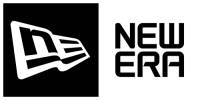 Date Posted: 4/16/2018
Product Director, Apparel
United States

New York

Buffalo

10 year(s)

Full-Time

Not Available