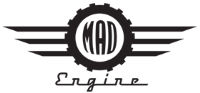 Date Posted: 8/4/2017
Women's Sales Manager - Lounge Division
United States

California

San Francisco Bay Area, CA

6 year(s)

Full-Time

Not Available
Job Description
MAD ENGINE is in search of a Women's Sales Manager - Lounge Division to join the team in San Francisco, CA.

ESSENTIAL RESPONSIBILITIES //
• Work with VP of Sales to develop business strategies to grow existing businesses, open new accounts, launch new products, build Mad Engine Brand equity and drive sales volume
• Build and deliver monthly sales plans by month by retailer and participate in weekly planning calls.
• Partner with VP Design and Mdsing and Product Development to create effective programs, both licensed and non-licensed in line with company strategies.
• Develop strong relationships with internal and home office cross-functional teams that support execution of business strategies and sales.
• In partnership with cross-functional teams develop efficient systems and processes to ensure that sales can smoothly and effectively scale to exceed sales plans
• Manage calendar timelines to insure samples are ordered on time for seasonal sales meetings, or retail partner needs.
• Work with team members to support R&D, seasonal preparation, and pre-costing info during seasonal line development and prelining.
Job Requirements
REQUIREMENTS & QUALIFICATIONS //
• Excellent verbal and written communication skills
• 6+ years of related business experience, Fashion or Retail industry preferred
• Excellent pitch person, with a keen brand focus, skilled negotiator
• Strong strategic, financial, interpersonal, and organization skills
• Thrive on an environment that is fast-moving, rapidly changing, and customer service oriented.
• Maintain a cooperative team environment that promotes high performance standards and attainment of goals.
• Proven success in building brands, and driving sales performance
• Passion for the loungewear, underwear, and sleepwear business
• Must be computer literate (Excel, Word. Knowledge of Adobe Creative Suite is a plus)
• Ability to travel as needed

TO APPLY //
Please submit your brief cover letter and resume through Malakye.
Perks
Full Time Position with Full Benefits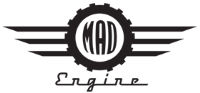 Date Posted: 8/4/2017
Women's Sales Manager - Lounge Division
United States

California

San Francisco Bay Area, CA

6 year(s)

Full-Time

Not Available