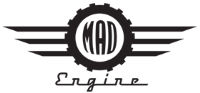 Date Posted: 9/13/2017
Pre-Production Coordinator (Import)
United States

California

San Diego, CA

1 year(s)

Full-Time

Not Available
Job Description
Mad Engine is in search of a Pre-Production Coordinator (Import), to join the team in San Diego, CA.

POSITION SUMMARY //
The pre-production Coordinator is responsible for managing the timelines between films and approvals with the PD team, and all import programs.

Department // Pre-Production

ESSENTIAL JOB DUTIES //
• Acts as a liaison between the Product Development team and the Pre-Production team for films requirements and licensing approvals
• Ensures timelines stay on track for orders from initial set up to the start of production, in regards to licensing approvals
• Tracks all licensing statuses for current import orders
• Helps to coordinate sampling process and queue for pre-production team, if needed
• Ensures films, samples, paperwork, and information are ready to send to the factories
• Is a main point of contact for the Import team for any pre-production requests and needs
• Creates specific neck hits for licenses with varying sizes, tracking numbers, UPC codes and private label requirements for import orders
• Checks in with the licensing department daily to verify all legal marks, concept and pre-pro approvals
• Maintain proper and detailed records, communications, and documentation for all design history, per import order
Job Requirements
COMPETENCIES //
The Pre-Production Coordinator must be process-oriented, have strong problem solving skills, and have the ability to communicate with all levels of staff, management, and factories if needed. Must work well in timeline driven environment, and superior organizational, prioritization, multi-tasking, and time management skills, with an emphasis on accuracy and timeliness. The ideal candidate will also have a great sense of urgency, be detail oriented, have excellent communication skills, and work well in team environments.

QUALIFICATIONS //
• Bachelors Degree preferred.
• Experience in Public Relations preferred.
• Minimum 60 WPM
• Strong Working Knowledge of Microsoft Office Suite – Excel, Word, and Outlook
• Must be well organized and a self-starter
• Ability to communicate effectively verbally and in writing
• Knowledge and experience using Adobe Photoshop and Illustrator programs

TO APPLY // Please submit your brief cover letter and resume through Malakye.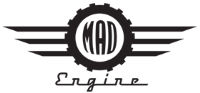 Date Posted: 9/13/2017
Pre-Production Coordinator (Import)
United States

California

San Diego, CA

1 year(s)

Full-Time

Not Available