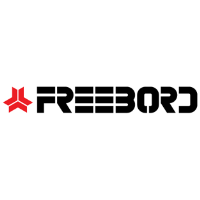 Date Posted: 1/12/2018
General Manager
United States

California

San Francisco, CA

4 year(s)

Full-Time

Min Salary: $75000.00 - Max Salary: $150000.00 per Year
Job Description
Freebord is currently accepting applications for a General Manager to join the team in San Francisco, CA.

ABOUT FREEBORD //
Here's a little bit about who we are and what we do: We started out wanting to snowboard all year, wherever and whenever we wanted. And so, we designed a board that gave riders the control of a snowboard on pavement. As Freebord has evolved, so has our goal: bring as much control as possible to riding on pavement. Our riders can carve, slide, slow down and stop whenever they want. They can go as fast or as slow as they want. They can bomb the steepest of streets or ride mellow cruisers; hit big open roads or the narrowest of sidewalks. On a Freebord, riders have the control they need to ride what they want and how they want.

POSITION SUMMARY //
The General Manager will oversee and be responsible for all aspects of running the company. The role reports directly to the Board of Directors. The General Manager is tasked with producing the strategy, operating plan and budget, then gaining approval from the BOD and running it successfully. The General Manager will also be responsible for the successful launch of new products currently in R&D.

COMPENSATION //
• $75K+ depending on qualifications.
• Will include significant equity component

ESSENTIAL DUTIES & RESPONSIBILITIES //
• Company Strategy. Work with the BOD to map out and implement the company's overall strategy.
• New Product Development. Continue ongoing product development programs. Manage successive upcoming new product launches.
• Marketing. Oversee all company marketing efforts including ad campaigns, social media, videos, and rider community.
• Sales & Distribution. Drive sales through three major channels: direct, wholesale and overseas. Optimize overseas sales and distribution channels.
• Manufacturing & Supply Chain. Maintain critical supplier relationships. Triage manufacturing issues. Work directly with suppliers to negotiate cost.
• Operations. Manage finished goods and raw material inventory flow between our vendors, warehouse and sales channels to ensure maximum sell through and product availability. Oversee inventory management and production.
• Accounting, Budget and Reporting. Work closely with the BOD and our accountant to ensure that all financial aspects of the business are executed on correctly. Regularly provide reporting and visibility to the BOD to ensure accurate understanding and planning for the business.
• HR & Talent Acquisition. Oversee, manage, review, and communicate with all employees on their performance and on all Human Resource related issues for the company.
• Rider Community Relations. Expand enthusiasm and size of rider community worldwide.
Job Requirements
MINIMUM QUALIFICATIONS & SKILLS REQUIRED //
• Strong personal passion for Freebord's product, culture and mission
• 4+ years of prior experience in detailed operating role, ideally in the action sports industry
• Bachelor's Degree (BA) or equivalent from four-year college or university
• Strong computer skills to include Excel, MS office, Word, Outlook and relevant ERP applications
• High level of analytical thinking and math skills
• Excellent interpersonal, communications, public speaking, and presentation skills
• Solid working knowledge of budgeting, forecasting, sales, business development, and strategic planning
• High integrity with ability to generate respect and trust from staff and external constituencies
• Working knowledge of product cycles & product development
• Extremely organized, with excellent time management skills to meet frequent deadlines in a fast-paced environment

IDEAL QUALIFICATIONS & EXPERIENCE //
• Deep experience in action sports or related industry
• Skilled rider (freebording, snowboarding, skateboarding or other board sport)
• Pro team experience, with strong ties to existing professional board sports riders
• Product development experience including user testing, product refinement and manufacturing
• Online sales strategy and optimization
• Brand management, particularly in the action sports industry

To apply, please submit your cover letter and resume through Malakye.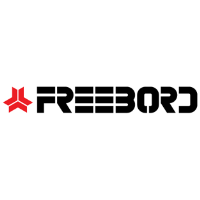 Date Posted: 1/12/2018
General Manager
United States

California

San Francisco, CA

4 year(s)

Full-Time

Min Salary: $75000.00 - Max Salary: $150000.00 per Year