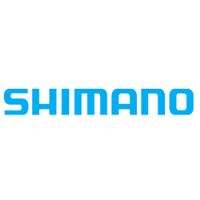 Date Posted: 3/8/2018
Packing Supervisor
United States

South Carolina

North Charleston, SC

4 year(s)

Full-Time

Not Available
Job Description
Shimano North America Holding, Inc. is a global company offering the world's sporting community with top labels and brands including Shimano, Pearl Izumi, G. Loomis, Power Pro and Innovative Textiles, Inc. (ITI). We are seeking a Packing Supervisor to join our North Charleston, SC team!
 
We are proud of our staff; diverse in talent, interests and backgrounds. Job seekers can find unique, one of a kind job opportunities in our fishing and cycling divisions, including national and regional sales, marketing, retail services and distribution. We offer an exceptional array of employee benefits and we are proud of a workforce that takes advantage of the health and wellness benefits we offer. Those that seek opportunities with employers that focus on reducing negative impacts on the environment need look no further than SHIMANO NORTH AMERICA . Our company is an ISO14001 certified business where environmental compliance and continual improvements are part of our business philosophy and operations.  If you feel you can bring talent, innovation and enthusiasm to our workforce then please consider the opportunities we have available.
 
Job Summary:
The Packing Supervisor is responsible for supervising the packing staff.  Manage safety, daily operations, equipment maintenance, scheduling, daily inventory space, quality standards, and miscellaneous supply items for operating efficiently.  Coordinates activities of workers responsible for packing products and preparing it for shipping. Provide the required training and responsible for the general housekeeping of the distribution center, assigning tasks as needed to maintain a safe, neat and orderly environment.
 
Job Level: Management/Supervisor
 
Essential Duties/Responsibilities:
- Responsible for all packing and operational activities.
- Manage staff and all facets of packing functions.
- Ensure quality packaging and accuracy.
- Process development and adherence.
- Customer compliance.
- Personnel and staffing requirements to include personnel reviews, compensation analysis, and employee relations.
- Maintaining facility 5S principles, process improvements, efficiency, and service requirements.
- Operational reporting to include inventory, productivity, throughput and accuracy.
- Meeting customers' demands and customer services requirements.
- Facility maintenance, shift budgeting and cost analysis.
- Daily communication and teamwork within the organization to improve service to customers.
Job Requirements
Job Qualifications:
- 3 – 5 years in Distribution Center Management, Logistics and /or Process Management.
- Excellent leadership and interpersonal skills a must.
- Previous supervisory experience including managing employee relation issues.
- Experience in inventory management.
- Experience in LTL, TL and parcel carrier contracts and transactions.
- Experience with budgets, capital expenditures and cost control.
- Ability to communicate both professionally and confidently.
- Ability to create professional memos, letters, e-mails, and reports.
- Must have the ability to think on your feet and make solid business decisions.
- Ability to perform work and maintain composure in high stressful situations.
- Must have the ability to identify, troubleshoot, and create solutions to problems.
- Must be able to understand and absorb new information quickly.
- Ability to create customer loyalty and service while improving operations.
- Understand and willing to create change.
 
Education:
- Bachelor's degree preferred.
 
Environment:
- Approximately 100% of the time performing job duties is spent indoors in a warehouse with limited heating or air conditioning.
- Approximately 75% of the time is spent on the computer.
- Noise level in the work environment is usually moderate.
- The temperature of the work environment can be equal to the outside temperatures of the area.
 
Physical Demands:
- Occasionally lift from overhead or below the waist.
- Occasionally bend, twist, push, pull, climb, squat, crawl and kneel.
- Frequently reach with hands and arms; climb or balance; stand and walk; grasp with hands and fingers; and lift (up to 50 lbs.).
- Continuously sit, use hands to finger, handle or feel objects, tools, or controls.
 
Machines, Tools and Equipment:
- Continuously use copier, fax, printers, and 10-key calculator.
- Continuously use writing instruments, computer and telephone.
 
NOTE:  This job description is not intended to be an exhaustive list of all duties, responsibilities, or qualifications associated with the job. Shimano North America reserves the right to modify and change responsibilities and duties herein without notice. 

Shimano North America is an equal opportunity employer and will not discriminate against any employee or applicant on the basis of age, color, disability, gender, national origin, race, religion, sexual orientation, veteran status or any classification protected by federal, state, or local law.

To apply, please click on the "External Application link, and be sure to let us know you found this job on Malakye!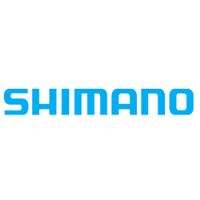 Date Posted: 3/8/2018
Packing Supervisor
United States

South Carolina

North Charleston, SC

4 year(s)

Full-Time

Not Available