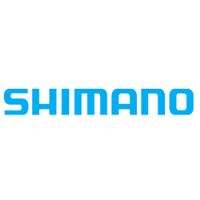 Date Posted: 5/8/2018
Digital and Social Media Coordinator
United States

South Carolina

North Charleston, SC

0 year(s)

Full-Time

Not Available
Job Description
Digital and Social Media Coordinator
Fish Division
Shimano North America Fishing, Inc. is a global company offering the world's sporting community with top labels and brands including Shimano, Pearl Izumi, G. Loomis, Power Pro and Innovative Textiles, Inc. (ITI).    We are seeking a Digital and Social Media Coordinator to join our North Charleston, SC team !
We are proud of our staff; diverse in talent, interests and backgrounds. Job seekers can find unique, one of a kind job opportunities in our fishing and cycling divisions, including national and regional sales, marketing, retail services and distribution. We offer an exceptional array of employee benefits and we are proud of a workforce that takes advantage of the health and wellness benefits we offer. Those that seek opportunities with employers that focus on reducing negative impacts on the environment need look no further than SHIMANO NORTH AMERICA . Our company is an ISO14001 certified business where environmental compliance and continual improvements are part of our business philosophy and operations.  If you feel you can bring talent, innovation and enthusiasm to our workforce then please consider the opportunities we have available.
Job Summary:
The Digital and Social Media Coordinator is responsible for representing all Shimano brands for social and digital efforts. Communicate with all members of the internal team, media and consumers. Consistent interaction with sales team, product team, media, pro staff and personalities.
Essential Duties/Responsibilities:
Be the driving force for all social marketing efforts and branding voice of all Shimano brands for the U.S.
Constantly develop new media relations to expand our brand reach.
Involved with all social marketing content development including press releases, content, photos and online promotions.
Plan social media programs and content on monthly and yearly basis for maximum exposure.
Create a wide variety of marketing materials as needed or assigned for sales and marketing teams.
Create, enhance or manage needed content for all forms of media as needed or assigned.
Assist with website updates, content improvement and development.
Create email marketing campaigns.
Use creative management tools provided for consistent social media marketing.
Interact with other Shimano teams to coordinate all social marketing efforts.
Manage photo and marketing resource library for all brands.
Create in house marketing materials for sales team to enhance sales presentations as needed.
Develop strong relationships with key sources of fresh content.
Daily interaction with pros, reps, and other sources for exposure on all brands.
Effectively communicate current marketing messages to consumers and provide feedback.
Learn new technology as it is released to the market and provide constructive feedback.
Track activities on a weekly and monthly basis to provide feedback on successful campaigns and programs.
Assist in development of STEC content (online training) as needed.
Assist in obtaining SET program content for marketing use (on the road events and training).
Assist other departments of the Fishing Division as needed or assigned.
Work with various departments to ensure correct brand activation and coordinated efforts.
Engage with product department on all item changes to effectively communicate new, discontinued or updated times to consumers.
Represent company in a professional and knowledgeable manner at all events attended
Show or event set up and attendance as needed or assigned.
Continual interaction with Marketing Senior Manager and Go 2 Market team.
Internal – Sales team, Retail Service Manager, STEC Manager, Digital manager, customer service department, and sales managers.
External – PR manager, Event staff, Dealer owners and staff, rep sales force, consumers, media.
Personalities and pro staff – engage with our pros to maximize effectiveness and fully utilize our paid personalities.
Job Qualifications:
Detailed knowledge of marketing advertising and promotion. Particularly social media marketing.
Strong graphic arts creative abilities with common programs (InDesign, Illustrator, etc.).
Ability to write both technical and engaging articles, press releases and sales bulletins. Good understanding of writing style or tone based on the audience you are speaking to.
Exceptional time management and planning skills.
Ability to demonstrate, write about and explain product technologies, features and benefits.
Ability to travel, work extended show hours and willing to work outside of normal office hours.
Advance knowledge of Microsoft Office Suite – Word, Excel, and PowerPoint.
Ability to work without direct supervision.
Ability to work within various social media platforms.
Good photography and videography skills.
High level technical knowledge of fishing, rod, reel, line and tackle requirements.
Prior experience in marketing position preferred.
Strong graphic art creative experience required.
Strong written and verbal communication skills.
Industry and fishing knowledge and skills preferred.
Ability to look at projects and issues in a creative manor and develop engaging concepts and media in all forms.
Ability to educate and persuade an audience on all the feature and benefits of all company products.
Ability to work confidently and independently while representing Shimano in a professional manner.
Education:
Bachelor's degree in Marketing, or other related courses preferred.
NOTE:  This job description is not intended to be an exhaustive list of all duties, responsibilities, or qualifications associated with the job. Shimano North America reserves the right to modify and change responsibilities and duties herein without notice. 
Shimano North America is an equal opportunity employer and will not discriminate against any employee or applicant on the basis of age, color, disability, gender, national origin, race, religion, sexual orientation, veteran status or any classification protected by federal, state, or local law.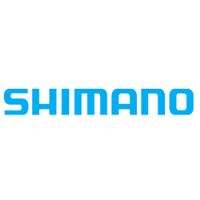 Date Posted: 5/8/2018
Digital and Social Media Coordinator
United States

South Carolina

North Charleston, SC

0 year(s)

Full-Time

Not Available