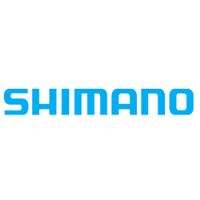 Date Posted: 5/25/2018
Bike Marketing/Event Specialist (E-Bikes)
United States

California

Irvine, CA

0 year(s)

Full-Time

Not Available
Job Description
Bike Marketing/Event Specialist (E-Bikes)
Bike Division
Shimano North America Bike, Inc. is a global company offering the world's sporting community with top labels and brands including Shimano, Pearl Izumi, G. Loomis, Power Pro, PRO, and AIM.  We are seeking a Bike Marketing/Event Specialist (E-Bikes) to join TEAM SHIMANO !
We are proud of our staff; diverse in talent, interests and backgrounds. Job seekers can find unique, one of a kind job opportunities in our fishing and cycling divisions, including national and regional sales, marketing, retail services and distribution. We offer an exceptional array of employee benefits and we are proud of a workforce that takes advantage of the health and wellness benefits we offer. Those that seek opportunities with employers that focus on reducing negative impacts on the environment need look no further than SHIMANO NORTH AMERICA . Our company is an ISO14001 certified business where environmental compliance and continual improvements are part of our business philosophy and operations.  If you feel you can bring talent, innovation and enthusiasm to our workforce then please consider the opportunities we have available.
Job Summary:
Responsible for the activation, management and reporting of actions for STEPS, bike marketing and retail actions in North America.  Reports to the Retail Services Manager of the Bicycle Division and will work closely with other members of the Shimano team. 
Serves as the primary driver & coordinator for all STEPS Marketing actions and marketing/retail actions within North America.  A ddresses any new challenges in the market and ensures clear internal communication.  Primary objective is supporting the North American sales team with GTM (Go-To Market) tools and a marketing plan to define and support category goals and objectives. Emphasis on increased brand awareness and image resulting in increased sales.
 
Essential Duties/Responsibilities:
Be a leader, advocate and steward for the Shimano family of brands as it relates to "bike" products in the North America marketplace.
Manage 3 STEPS experiential marketing programs, west coast, mid-west and east coast. Provide reporting, training programs, calendar of events and work closely with OEM, OTC, Retail Svc and Marketing teams to achieve overall KPI's.
Work closely with internal departments such as retail services, OEM / over the counter sales (OTC), and operations as well as external resources like research firms, sales reps, editors, PR team and athletes to bring the product and brand strategy to life.
Create and execute a go-to market strategy for all Shimano E-bike products and related categories that are measurable to established KPI's.
Engage our retailers, sales representatives, and media in a meaningful way that builds and fosters valued relationships within the market.
Strategize with Retail Services to create new and unique retailer-focused promotions for all brands.
Develop and execute promotional strategies that benefit OTC / OEM sales goals.
Create desire and knowledge for Shimano products among consumers and influencers by using the assets available to you through team Shimano.
Collect, interpret, report and act upon key market data to both the North American team as well as the related entities at Shimano Japan and Shimano EU.
Monitor all changes in the Brand's market share or position and propose new solutions/ideas to further enhance brand
Develop and deliver a brand message to the market consistent with Shimano's global marketing messaging while meeting unique North American marketing and promotion requirements.
Manage monthly and annual budgets.  Report monthly on key business metrics.
Bring ideas and willingness to execute to add value to Team Shimano. 
Manage brand image and messaging in required categories and work with internal and external teams to manage all aspects of Go to Market for Shimano E-bike and related products, including but not limited to: advertising/PR/Retail/Education and experiential marketing.
Travel in NA market extensively 35%.
Ride and engage with customers on rides.
Constantly innovate and create.
Job Qualifications:
Ideally five or more years of experience in the bicycle industry or related industry.
Experience working with marketing agency; 2+ years on campaign creation and execution.
Two or more years of marketing experience.
Proficient in Microsoft Office - Excel, PowerPoint, Word
Working knowledge of Adobe Photoshop and Illustrator
Ability to ride bicycle and engage with customers on various types of rides.
Education:
Bachelor's degree in Marketing or related field
NOTE:  This job description is not intended to be an exhaustive list of all duties, responsibilities, or qualifications associated with the job. Shimano North America reserves the right to modify and change responsibilities and duties herein without notice. 
Shimano North America is an equal opportunity employer and will not discriminate against any employee or applicant on the basis of age, color, disability, gender, national origin, race, religion, sexual orientation, veteran status or any classification protected by federal, state, or local law.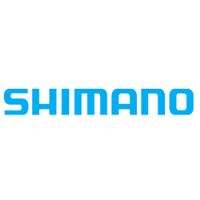 Date Posted: 5/25/2018
Bike Marketing/Event Specialist (E-Bikes)
United States

California

Irvine, CA

0 year(s)

Full-Time

Not Available