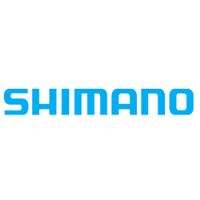 Date Posted: 3/10/2018
AR Credit & Collection Analyst
United States

California

Irvine, CA

0 year(s)

Full-Time

Not Available
Job Description
AR Credit & Collections Analyst
Corporate
Shimano North America Holding, Inc.
is a global company offering the world's sporting community with top labels and brands including Pearl Izumi, G. Loomis, Power Pro and Innovative Textiles, Inc. (ITI). 
We are seeking a AR Credit & Collections Analyst to join our Irvine, CA team !
We are proud of our staff; diverse in talent, interests and backgrounds. Job seekers can find unique, one of a kind job opportunities in our fishing and cycling divisions, including national and regional sales, marketing, retail services and distribution. We offer an exceptional array of employee benefits and we are proud of a workforce that takes advantage of the health and wellness benefits we offer. Those that seek opportunities with employers that focus on reducing negative impacts on the environment need look no further than SHIMANO NORTH AMERICA. Our company is an ISO14001 certified business where environmental compliance and continual improvements are part of our business philosophy and operations.  If you feel you can bring talent, innovation and enthusiasm to our workforce then please consider the opportunities we have available.
General Purpose:
 Collections and Credit Risk Assessment
Job Summary:
The Credit & Collections Analyst will be responsible for managing the collection activities of Dealers in order to maintain established collection percentages, over 30 days balances and bad debt levels as required by Shimano. The Credit and Collections Analyst will also be responsible for assessing credit worthiness for existing customers in order to manage daily order releases.
Job Level:
Experienced
Essential Duties/Responsibilities:
Ability to manage a large account portfolio.
Initiate collection activity on outstanding receivables 30, 60 and 90 days.
Establish repayment schedules.
Monitor held open orders assessing exposure risk.
Respond to dealers inquiries.
Execute account reconciliations and chargeback resolution.
Prepare and process demand letters.
Assist in credit review process for new accounts.
Provide and develop reports as required.
Perform month end closing processes.
Assist with special projects and other duties as needed.
Job Qualifications:
3 – 5 years commercial collections experience.
Successful collection of disputed chargebacks.
Experience using credit reports (D&B, Riemer, Creditintel or Global Credit Services) is a plus.
Strong customer service orientation.
Excellent communication skills both verbal and written.
Excellent organizational and time management skills.
Negotiating and decision making skills.
Strong interpersonal qualities to participate in a team environment.
Proficiency with Microsoft Office Suite and ERP applications.
Proficiency in Excel.
Education:
Bachelor's Degree preferred
NOTE:  This job description is not intended to be an exhaustive list of all duties, responsibilities, or qualifications associated with the job. Shimano North America reserves the right to modify and change responsibilities and duties herein without notice. 
Shimano North America is an equal opportunity employer and will not discriminate against any employee or applicant on the basis of age, color, disability, gender, national origin, race, religion, sexual orientation, veteran status or any classification protected by federal, state, or local law.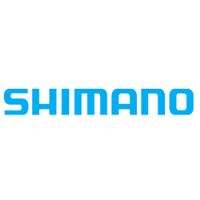 Date Posted: 3/10/2018
AR Credit & Collection Analyst
United States

California

Irvine, CA

0 year(s)

Full-Time

Not Available