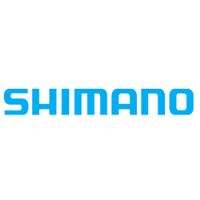 Date Posted: 4/12/2018
Receptionist/HR Assistant
United States

California

Irvine, CA

0 year(s)

Full-Time

Not Available
Job Description
Receptionist  / Human Resources Assistant
Irvine, CA
 
SHIMANO NORTH AMERICA HOLDING, INC. ("SNAH")
, a member of global Team Shimano, along with our world-renown subsidiaries, offers the consumer outstanding sport-related products and apparel.  We are proud of our staff; diverse in talent, interests and backgrounds.  Job seekers can find unique, one of a kind job opportunities in our fishing and cycling divisions, including national and regional sales, marketing, retail services and distribution. 
SNAH is currently seeking a Receptionist /
Human Resource Assistant to contribute to the effective and efficient operation within the North
American Headquarters
. Our ideal candidate must be a well-organized, observant, self-starter, who can manage a variety of projects simultaneously with little oversight, possess excellent communication and follow-through skills and be ready and eager to lend a hand and help customers and peers with whatever challenges they face.
This position works independently on varied clerical and administrative duties, with minimal supervision using a considerable amount of judgment to make responsible decisions. 
Job Summary:
Answering phones, directing calls, taking and relaying messages
Provide information to callers if needed
Receive and greet guests with respect and kindness and contacting appropriate department.
Assist in maintaining employee personnel files.
Create, edit, update HR posts on Employee Portal
Assist with open enrollment and benefits administration, as needed.
Maintain good working relationships with external vendors and related organizations. 
Ability to dispatch and manage all temporary staff for the distribution center
Support and promote company initiatives and assists in the communication of initiatives to the organization as needed.
Coordination of key fob system (issuing and terming) to employees
Ordering of offices supplies, and paper product.
Processing of outgoing mail; distribution on incoming mail.
Administrative tasks as needed
Coordinating company fleet vehicle usage, insurance, and repair.
Excellent written and oral communication skills
Other duties as assigned.
Qualifications 
Ability to work with minimal supervision, exercise judgment and initiative, and handle multiple tasks
2+ year's receptionist experience with a multi-line phone system and excellent telephone etiquette.
Ability to handle confidential material and maintain confidence
Proficiency using Microsoft Office - Word, Excel, PowerPoint, and Outlook. 
Must possess good written, verbal, organizational, interpersonal, and computational skills
Must demonstrate punctuality and reliability.
Bilingual (English/Spanish) preferred
 
Education/Experience 

Associates Degree preferred / minimum of three years' experience in human resources, related experience as an administrative assistant, or experience in a customer service / sales environment
required. 
Shimano North America Holding, Inc. offers exceptional employee benefits including 401k, medical, dental and health and wellness. If you feel you meet the requirements highlighted above then we would like to hear from you.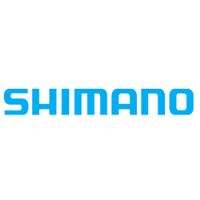 Date Posted: 4/12/2018
Receptionist/HR Assistant
United States

California

Irvine, CA

0 year(s)

Full-Time

Not Available