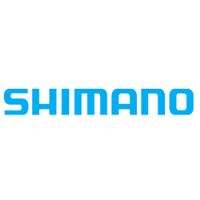 Date Posted: 4/21/2018
Accounts Receivable/Credit Clerk
United States

California

Irvine, CA

0 year(s)

Full-Time

Not Available
Job Description
Accounts Receivable/Credit Clerk
Corporate
Shimano North America Holding, Inc. is currently seeking an Accounts Receivable / Credit Clerk to contribute to the effective and efficient operation within the North American AR/CREDIT Department. Our ideal candidate must be a well-organized, observant, self-starter, who can manage a variety of projects simultaneously with little oversight, possess excellent communication and follow-through skills and be ready and eager to lend a hand and help customers and peers with whatever challenges they face.
SHIMANO NORTH AMERICA HOLDING , Inc . is a global company offering the world's sporting community with top labels and brands including Shimano, Pearl Izumi, G. Loomis, Power Pro and Innovative Textiles, Inc. (ITI).  We are proud of our staff; diverse in talent, interests and backgrounds.  Job seekers can find unique, one of a kind job opportunities in our fishing and cycling divisions, including national and regional sales, marketing, retail services and distribution.  We offer an exceptional array of employee benefits and we are proud of a workforce that takes advantage of the health and wellness benefits we offer.  Those that seek opportunities with employers that focus on reducing negative impacts on the environment need look no further than SHIMANO NORTH AMERICA.  If you feel you can bring talent, innovation and enthusiasm to our workforce then please consider the opportunities we have available.
Essential Duties/Responsibilities:
Processing and maintaining credit applications in accordance with company policy and procedures
Enter and track application through workflow process
Fax and / or email to obtain needed credit and bank reference information
Update files and credit applications
Review and complete all customer incoming trade references
Responsible for new account set up and Bill to / Ship to maintenance
Manage collection and updating of customers Resellers Certificates
File claims with freight carriers for product not received by the customers
General filing, Maintenance of all Credit files, update address change requests
Job Qualifications:
Minimum of 1-2 years clerical experience
Demonstrated experience in MS Office Suite, Excel and JD Edwards software is a plus.
Exceptional written and oral communication skills; ability to communicate information with finesse to internal/external audiences
Superb observational, organizational and note-taking skills
Skills and Abilities
:
Attention to detail with strong organizational skills
Able to read and/or follow written and verbal instructions and implement the same
Able to apply common sense understanding to carry out instructions furnished in written or oral form
Be dependable, reliable, and a team player
Education:
High School Diploma or GED Equivalent
NOTE:  This job description is not intended to be an exhaustive list of all duties, responsibilities, or qualification associated with the job.
Shimano North America Holding, Inc. is an equal opportunity employer and will not discriminate against any employee or applicant on the basis of age, color, disability, gender, national origin, race, religion, sexual orientation, veteran status or any classification protected by federal, state, or local law.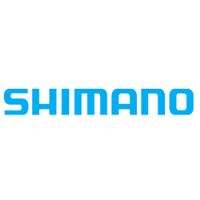 Date Posted: 4/21/2018
Accounts Receivable/Credit Clerk
United States

California

Irvine, CA

0 year(s)

Full-Time

Not Available