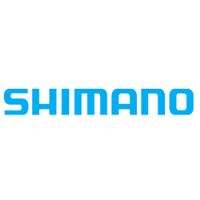 Date Posted: 8/16/2018
Service Part Replenishment Specialist - Fish
United States

South Carolina

North Charleston, SC

0 year(s)

Full-Time

Not Available
Job Description
Service Part Replenishment Specialist
Fish Division
Shimano North America Fishing, Inc. is a global company offering the world's sporting community with top labels and brands including Shimano, Pearl Izumi, G. Loomis, Power Pro and Innovative Textiles, Inc. (ITI).    We are seeking a Service Part Replenishment Specialist to join our team !
We are proud of our staff; diverse in talent, interests and backgrounds. Job seekers can find unique, one of a kind job opportunity in our fishing and cycling divisions, including national and regional sales, marketing, retail services and distribution. We offer an exceptional array of employee benefits and we are proud of a workforce that takes advantage of the health and wellness benefits we offer. Those that seek opportunities with employers that focus on reducing negative impacts on the environment need look no further than SHIMANO NORTH AMERICAN FISHING INC. Our company is an ISO14001 certified business where environmental compliance and continual improvements are part of our business philosophy and operations.  If you feel you can bring talent, innovation and enthusiasm to our workforce then please consider the opportunities we have available.
Job Summary:
The Service Part Replenishment Specialist is responsible for the replenishment and item master management of Shimano's service parts.  Working closely with the reel support services and customer service teams.  Success will be measured by a balanced approach between service level, the ability to anticipate future usage, and keeping reasonable amount of inventory.
Essential Duties/Responsibilities:
Create monthly replenishment order of service part with overseas factories.  Calculate requirements based on historical usage and seasonality to achieve high on stock service level.
Set necessary stocking requirement based on types and ABC classification.  Review and modify on a quarterly basis
Work with reel support services team and coordinate a formal bi-weekly meeting to address top issues related to repair services.
Host a bi-weekly forum with satellite service centers to address top issues related to repair services.
Maintain schematics, item master, and price list on Shimano's ERP system to ensure correct and up to date information.
Communicate with factory regarding backorder, expedite, and any order entry issues.
Support and eventually lead ongoing evolution regarding service part supply chain.
Communication with Satellite Service Centers.
Job Qualifications:
Experience in managing large amount of SKUs a plus.
Experience in Order management.
Detailed oriented while being able to extract information out of large set of data.
Dedicated to continuous improvement.
Knowledge of fishing products preferred but not required.
Japanese language preferred but not required.
Education:
AA in Business or experience in related field  preferred.
NOTE:  This job description is not intended to be an exhaustive list of all duties, responsibilities, or qualification associated with the job. Shimano North America Fishing Inc. reserves the right to modify and change responsibilities and duties herein without notice.
Shimano North America Fishing Inc. is an equal opportunity employer and will not discriminate against any employee or applicant on the basis of age, color, disability, gender, national origin, race, religion, sexual orientation, veteran status or any classification protected by federal, state, or local law.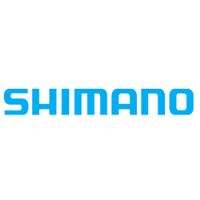 Date Posted: 8/16/2018
Service Part Replenishment Specialist - Fish
United States

South Carolina

North Charleston, SC

0 year(s)

Full-Time

Not Available