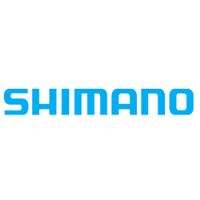 Date Posted: 6/15/2018
Digital Business Data Coordinator - Bike
United States

California

Irvine, CA

0 year(s)

Full-Time

Not Available
Job Description
Digital Business Data Coordinator
Bike Division
Shimano North America Bicycle Inc. is a global company offering the world's sporting community with top labels and brands including Shimano, Pearl Izumi, G. Loomis, Power Pro and Innovative Textiles, Inc. (ITI).    We are seeking a Digital Business Data Coordinator to join our Irvine, CA team !
We are proud of our staff; diverse in talent, interests and backgrounds. Job seekers can find unique, one of a kind job opportunities in our fishing and cycling divisions, including national and regional sales, marketing, retail services and distribution. We offer an exceptional array of employee benefits and we are proud of a workforce that takes advantage of the health and wellness benefits we offer. Those that seek opportunities with employers that focus on reducing negative impacts on the environment need look no further than SHIMANO NORTH AMERICA . Our company is an ISO14001 certified business where environmental compliance and continual improvements are part of our business philosophy and operations.  If you feel you can bring talent, innovation and enthusiasm to our workforce then please consider the opportunities we have available.
Job Summary:
The Digital Business Data Coordinator is responsible for the coordination and administration of the tools and processes involved in Shimano's Business-to-Business systems. This includes content management and support for the B2B website, Data management, Lifecycle management for e-commerce, as well as providing feedback for improvements and growth. This role will also be responsible for providing general support to Business-to-Business site users. This is a critical role in the team, make no mistake it is a demanding role but it is also very rewarding. You will be working with a fast paced and capable team with a wide range of experience both in and outside of Team Shimano.
Essential Duties/Responsibilities:
Content Administration:
Coordinate Pearl Izumi season uploads (twice a year) and Shimano LSG Season Uploads
Obtain product information and content from product managers to upload to PCM/Hybris system
Maintain product catalogs and content in product data sheets
Create and organize product catalog information for upload
Manage closeout changes and catalog errors
Managing Shimano GAP Reports
Create and remove users from our B2B system.
Planning and Enhancements:
Work with Digital Business Team on B2B site projects from a business/usability standpoint
Gather and distribute user feedback for future site improvements
Assist in creating training and instructions for site features
Support:
Trouble-shoot user issues with the site
Assist with site user login difficulty
Execute sales promotions through various digital marketing channels with the sales and Go to Market Teams.
Manage order error reports and site down messaging
Implement training sessions for new users
Create and Send dealer email newsletter (content from marketing and sales teams)
Job Qualifications:
Outdoor industry experience preferred.
Bicycle industry knowledge and experience preferred.
Proficient in Photoshop.
Experienced with back end data management tools such as Hybris, Magento (or similar systems) preferred.
Must be proficient in a windows environment including intermediate/advanced Excel, Word, PowerPoint and Outlook. One year experience in JDE preferred.
Must be highly organized and possess a high attention to detail. Strong written and verbal skill
Must be able to manage multiple timelines and embargo dates
Communication skills:
Ability to multi-task and prioritize heavy workloads and have the flexibility to manage changing priorities and project work in addition to day-to-day responsibilities
Team player that is self-motivated and works well independently or as part of a team that seeks opportunities to contribute to the overall success of the team
Manage tasks and deliverables between multiple departments to realize data needs.
 
Education:
Bachelor's degree
WORKING CONDITIONS
Environment:
Approximately 95% of the time performing job duties is spent indoors, within a standard office environment.
Approximately 5% of the time performing job duties is spent outdoors, exposed to weather conditions.
Approximately 35-40% of the time is spent on the computer.
While performing the duties of this job, the employee sometimes works near moving mechanical parts and is occasionally exposed to the risk of electric shock.
Noise level in the work environment is usually moderate.
The temperature of the work environment, when in the office, is moderate and ranges from 65 – 80 degrees.
Physical Demands:
Seldom (1–5%): lift from overhead or below the waist
Occasionally (6-33%): bend, twist, push, pull, climb, squat, crawl, kneel
Frequently (34-66%): reach with hands and arms; climb or balance; stand and walk; grasp with hands and fingers; and lift (up to 10 lbs.)
Continuously (67-100%): sit, use hands to finger, handle or feel objects, tools, or controls; see (including close vision, distance vision, peripheral vision, depth perception, and the ability to adjust focus), hear and speak; and key (i.e., computer, calculator, telephone).
Machines, Tools and Equipment
Occasionally (6-33%): copier, fax, and 10-key calculator
Continuously (67-100%): writing instruments, computer and telephone
NOTE:  This job description is not intended to be an exhaustive list of all duties, responsibilities, or qualifications associated with the job. Shimano North America reserves the right to modify and change responsibilities and duties herein without notice. 
Shimano North America is an equal opportunity employer and will not discriminate against any employee or applicant on the basis of age, color, disability, gender, national origin, race, religion, sexual orientation, veteran status or any classification protected by federal, state, or local law.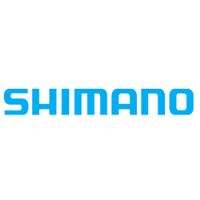 Date Posted: 6/15/2018
Digital Business Data Coordinator - Bike
United States

California

Irvine, CA

0 year(s)

Full-Time

Not Available