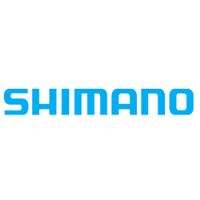 Date Posted: 8/18/2018
Senior Marketing Manager
United States

South Carolina

North Charleston, SC

0 year(s)

Full-Time

Not Available
Job Description
Senior Marketing Manager
Fish Division
Shimano North America Fishing, Inc. is a global company offering the world's sporting community with top labels and brands including Shimano, Pearl Izumi, G. Loomis, Power Pro and Innovative Textiles, Inc. (ITI).   We are seeking a Senior Marketing Manager to join our North Charleston, CA team !
We are proud of our staff; diverse in talent, interests and backgrounds. Job seekers can find unique, one of a kind job opportunities in our fishing and cycling divisions, including national and regional sales, marketing, retail services and distribution. We offer an exceptional array of employee benefits and we are proud of a workforce that takes advantage of the health and wellness benefits we offer. Those that seek opportunities with employers that focus on reducing negative impacts on the environment need look no further than SHIMANO NORTH AMERICA . Our company is an ISO14001 certified business where environmental compliance and continual improvements are part of our business philosophy and operations.  If you feel you can bring talent, innovation and enthusiasm to our workforce then please consider the opportunities we have available.
Job Summary:
Responsible for the development and delivery of a fully integrated three-year marketing and promotion strategy for Shimano, G. Loomis, Power Pro and Jackall. 
Works actively with a global promotion team to execute brand initiatives nationally and locally.  
Job Level:
Manager/Supervisor
Essential Duties/Responsibilities:
Global team requirements:

Work cooperatively with Global promotion team to implement key strategic brand initiatives in the North American Market

Actively report to the Global promotion team on results, actions, and plans in the North American market
North American team requirements:

Align marketing initiatives with company sales plans to meet total company goals

Build a dynamic localized promotion team

Bring global brand initiatives to life in local markets across the country

Diversify our plan to include a strategic mix of campaigns, events, digital marketing, social media and PR.

Integrate with the diverse sales team across the country. 


Provide them with dynamic promotion tools, point of purchase materials and other important sales support



Support the product management team with marketing materials 
and programs

Create a comprehensive and aggressive social media plan to increase brand
recognition and consumer engagement

Provide continual online metrics and analysis in order capitalize on latest trends locally and nationally. 

Fully develop a comprehensive Shimano Pro Staff program on a national and local basis
Create a dynamic and interactive merchandising program for all brands
Direct digital activities for all brands including websites, social media
Content development and maintenance


Ability to organize, coordinate and execute national tradeshows.
Work with external vendors and partners to create collateral material.
Manage and track detailed budgets for all promotional efforts.
Job Qualifications:
5+ year track record of working with global and local marketing and promotion teams.
Developing multi-year strategic promotion planning to execute brand initiatives


Proven management capabilities, including budgeting, reporting and building and running a team.
A "can-do" professional approach/attitude to business and a willingness to be held accountable for results.
Exceptional communication skills in all mediums.
Advanced interactive social media skills and capability
Proven ability to develop strategic platforms to engage customers and drive revenue.
Can apply advanced principles, theories and concepts to provide solutions to complex problems.
Self-starter/motivator with ability to diagnose needs and solve problem independently.
Ability to adjust and manage change.
Strong analytical, strategic and creative thinking skills
Strong team leadership, planning, organizational and problem solving skills.
Proven ability to work cross-functionally.
Experience working with outside sales team.
Ability to travel as needed (domestically and internationally).
Education:
Bachelor's degree
NOTE:  This job description is not intended to be an exhaustive list of all duties, responsibilities, or qualifications associated with the job. Shimano North America reserves the right to modify and change responsibilities and duties herein without notice. 
Shimano North America is an equal opportunity employer and will not discriminate against any employee or applicant on the basis of age, color, disability, gender, national origin, race, religion, sexual orientation, veteran status or any classification protected by federal, state, or local law.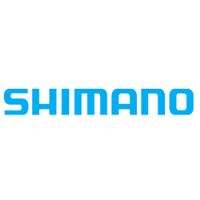 Date Posted: 8/18/2018
Senior Marketing Manager
United States

South Carolina

North Charleston, SC

0 year(s)

Full-Time

Not Available