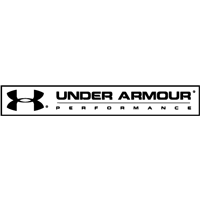 Date Posted: 8/14/2018
Category Marketing Manager - Run
Multiple Locations

Baltimore

0 year(s)

Full-Time

Not Available
Job Description
Under Armour is all about performance. Because what we make empowers athletes in every form to push themselves, to turn good into great, and to stay hungry for whatever comes next. And this is exactly what we expect from each other.
Working with us means one key thing: no matter what you do, you see every day and every project as a chance to push your field forward. In every store and every office, we build teams where everyone is an MVP. And together we tackle every challenge head on. Because we work to push the gear, the game, and ourselves farther.
We're looking for people who do more than good work. We're looking for the Best in Every Game.
Under Armour is the chosen brand of this generation of athletes... and the athletes of tomorrow. We're about performance - in training and on game day, in blistering heat and bitter cold. Whatever the conditions, whatever the sport, Under Armour delivers the advantage athletes have come to demand.That demand has created an environment of growth. An environment where building a great team is vital. An environment where doing whatever it takes is the baseline and going above and beyond to protect the Brand is commonplace.The world's hungriest athletes live by a code, a pledge to themselves and everyone else: Protect This House... I Will.  Our goal is to Build A Great Team!  Will YOU…Protect This House?!
SUMMARY
The Run Category Marketing Manager, is responsible for all marketing related activity within the categories (categories are sport specific, broken out by gender as appropriate).  The teammate in this role will craft go-to-market strategies, positioning and activation plans for specific category business units of Under Armour.  It is essential that the Category Marketing Manager focus on growing the brand and driving sales by delivering consumer-focused product launches.  The Category Marketing Manager will work to coordinate the building of unified marketing materials across all touch-points needed for global launches. This leader will ensure Under Armour products are powerfully placed in the market to connect with customers and drive sales. 
WHAT WILL YOU DO?
Plans  and  executes  category  campaigns  that  drive  sales  goals  globally 
Authors  all  briefs  (product,  master,  creative)  to  initiate  and  develop  category-level  support  elements 
Partners with  marketing  cross-functional  expertise  groups  related  to  the  category,  connecting  and  coordinating  launches  across  key  marketing  partners 
Drives  and  delivers  go-to-market  timelines for relevant category campaigns
Provides  input  on  sports marketing briefs  and  activation  for  brand  assets
Coordinates to ensure  campaigns  are  regionally  relevant,  integrating  regional  feedback  into  planning  and  ensures  support  elements  for  campaigns  can  be  leveraged  by  regions
Works within the category budget 
Partners and supports Category Marketing Leadership
Builds close partnerships with all cross functional teams related to the category and ensures relevant insights are cascaded to key stakeholders
Collaborates with Consumer Insights team on collection of competitive analysis, industry studies and sales analysis
Assists Category Marketing Leadership to measure effectiveness of marketing tactics
Other duties may be assigned
COMPETENCIES
To perform the job successfully, an individual should demonstrate the following competencies:
Consumer Orientation - Able to think consumer-first and drive relevant strategies that drive preference and loyalty for UA
Analytical - Synthesizes complex or diverse information; Uses intuition and experience to complement data
Problem Solving - Identifies and resolves problems in a timely manner; Gathers and analyzes information skillfully; Develops alternative solutions; Works well in group problem solving situations
Team building and leadership – Able to influence others, drive consistent execution, effectively address challenges and lead a team of peers to solutions
Business Acumen – Agile decision-making, entrepreneurial nature, ability to formulate a strong POV
WHAT DO YOU NEED?
GET IT DONE, DONE, DONE – ACCOUNTABILITY Takes responsibility for achieving team requirements, tasks, and objectives, even if other resources are required. Goes the extra mile to get the work done and meet commitments made to others.
FIND A BETTER WAY – CREATIVITY & INNOVATION Seeks to improve upon the status quo by proactively creating new, unique solutions to make UA better. Asks challenging, open-ended questions to inspire innovative thinking in other Teammates.
WIN TOGETHER – COLLABORATION Demonstrates reliability, working openly with cross-functional Teammates. Takes the lead, whether in an individual contributor or manager role. Builds working relationships with others, seeking out and encouraging the exchange of constructive feedback.
THINK GLOBALLY – GLOBAL PERSPECTIVE Seeks and applies understanding of cultural differences when conducting business and interacting with others globally. Adapts behavior to the local culture to demonstrate respect and gain trust.
MAP THE FUTURE – STRATEGIC VISIONING Applies understanding of internal and external challenges to contribute to the team's vision for the future. Asks questions to confirm how team priorities support UA's overall vision.
BUILD A GREAT TEAM – BUILDING TALENT Seeks opportunities to develop self and other Teammates. Gives timely, specific feedback on performance, tasks, goals, and developmental needs. Motivates Teammates by sharing team objectives that highlight opportunities and the impact of their work. Identifies and selects talent to meet business needs.
MAKE THE RIGHT CALL – INTEGRITY & ETHICS Acts in alignment with UA values and principles, encouraging other Teammates to do the same.
WHAT HAVE YOU ACCOMPLISHED ALREADY?
Bachelor's degree required
Minimum of 5 years of relevant marketing experience in a fast-paced, product-oriented, consumer-driven company
Build marketing strategies tied to a business plans (long and short-term)
Strong Product Marketing
Consumer and Business Analytics
Consumer Segmentation and Targeting
Creative Process Briefing
Budgeting, ROI Quantification
Internal client partnership-building with product teams
Be globally curious in nature
Strong written and verbal communication skills, to include: creative briefs, presentations (Power Point, Keynote, and verbal), great storytelling
Previous experience at Sports Company or retail environment is a plus
Microsoft Office (Outlook, PowerPoint & Excel)
Keynote
At Under Armour, we are committed to providing an environment of mutual respect where equal employment opportunities are available to all applicants and teammates without regard to race, color, religion, sex, pregnancy (including childbirth, lactation and related medical conditions), national origin, age, physical and mental disability, marital status, sexual orientation, gender identity, gender expression, genetic information (including characteristics and testing), military and veteran status, and any other characteristic protected by applicable law.  Under Armour believes that diversity and inclusion among our teammates is critical to our success as a global company, and we seek to recruit, develop and retain the most talented people from a diverse candidate pool.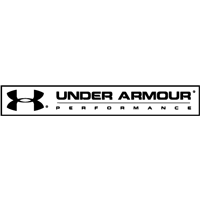 Date Posted: 8/14/2018
Category Marketing Manager - Run
Multiple Locations

Baltimore

0 year(s)

Full-Time

Not Available