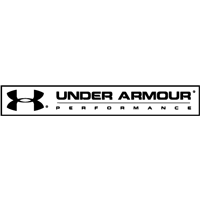 Date Posted: 8/15/2018
Associate Business Planner
Multiple Locations

Baltimore

0 year(s)

Full-Time

Not Available
Job Description
Under Armour is all about performance. Because what we make empowers athletes in every form to push themselves, to turn good into great, and to stay hungry for whatever comes next. And this is exactly what we expect from each other.
Working with us means one key thing: no matter what you do, you see every day and every project as a chance to push your field forward. In every store and every office, we build teams where everyone is an MVP. And together we tackle every challenge head on. Because we work to push the gear, the game, and ourselves farther.
We're looking for people who do more than good work. We're looking for the Best in Every Game.
Under Armour is the chosen brand of this generation of athletes... and the athletes of tomorrow. We're about performance - in training and on game day, in blistering heat and bitter cold. Whatever the conditions, whatever the sport, Under Armour delivers the advantage athletes have come to demand.
That demand has created an environment of growth. An environment where building a great team is vital. An environment where doing whatever it takes is the baseline and going above and beyond to protect the Brand is commonplace.
The world's hungriest athletes live by a code, a pledge to themselves and everyone else: Protect This House... I Will.  Our goal is to Build A Great Team!  Will YOU…Protect This House?!
Under Armour needs a talented professional in the Retail Planning Division.  The Associate Business Planner will be given a rare opportunity to be a part of a rapidly growing brand and division.  Passion, desire and integrity are traits we look for in our teammates.  You will play a key role in driving the financial and inventory planning process for our UA Factory House stores and can make an instant impact to the business.  This individual will work cross functionally with Allocation, Merchandising, Visual, and Store Operations as well as other teams throughout UA.
Essential Duties and Responsibilities include the following. Other duties may be assigned.
Partner with Business Planning Manager to develop preseason sales plans by analyzing historical and current trends while identifying risks and opportunities. 
Partner with Planning & Merchant team to create top line and divisional sales, inventory and gross margin goals.
Participate in monthly open to buy meetings to highlight and articulate key sales, inventory and gross margin opportunities and risks.
Develop in-season KPI plans including traffic, conversion, ADT, UPT and AUR plans
Partner with Planning & Merchant team to recommend promotional pricing and strategies.
Publish weekly business reporting and provide expert analysis on trends and recommendations.
Create and publish ad-hoc reporting and provide expert analysis
Develop by store sales plans at the quarter, month, week and day level for FH stores
Analyze the potential of new store locations and the expansion of existing store locations by determining accurate sales volume projections based on sister store sales, trends, competitive and local market data.
Create by store and by cluster attributes by evaluating individual and store group sales performance, product performance biases, sales to stock comparisons, seasonality and turn.
Partner with the cross-functional team to develop store based tests to identify future opportunities.
Analyze by-store inventory health and recommend promotional pricing and strategies.
Competencies
Consistently works toward producing results at the functional team level Assists the team in meeting functional area timelines
Sets stretch personal goals and achieves them
Inspires confidence that they will deliver.
Goes the extra mile to ensure the functional team's success
Takes direction and makes a project their own

Lives and inspires the Under Armour Culture throughout the Company Embraces the Company values in their everyday interactions
Inspires the values in their peers
Commits time and energy to the success of the Company
A good team player

Assists in executing on a strategic plan that creates a unique advantage for UA in the marketplace Familiar with more complex concepts and possesses advanced skills and functional understanding of the subject matter and technical requirements of the relevant functional area
Improves performance by gaining knowledge and experience of associated areas through job contacts and training
Suggests ideas that focus on process efficiency

Has Manager's as well as their team's trust Delivers what is promised
Contributes to the functions goals through individual and/or team effort
Impacts functional team by providing support
Understands how his/her role fits into the functional team's goals

Shows intellectual curiosity in every task they are asked to perform Seeks to not only perform the task but understand the purpose of the task
Demonstrated effort to understand processes outside their immediate area
Performs task well with an attention to detail
Understands and appreciates the value their task adds to goal achievement

Analytical Collects and researches data; Uses intuition and experience to complement data; Designs work flows and procedures.

Problem Solving Identifies and resolves problems in a timely manner; Gathers and analyzes information skillfully; Develops alternative solutions; Works well in group problem solving situations; Uses reason even when dealing with emotional topics.

Qualifications T
o perform this job successfully, an individual must be able to perform each essential duty satisfactorily. The requirements listed below are representative of the knowledge, skill, and/or ability required. Reasonable accommodations may be made to enable individuals with disabilities to perform the essential functions.
Strong analytical skills with the ability to analyze complex quantitative data.
Strong presentation skills.
Experience in systems and programs relative to planning processes.  Excel skills imperative. 
Ability to be a part of a team, set challenging standards, develop strong partnerships, and lead others to action
Education and/or Experience
Bachelor's degree or related work experience.
Minimum 2 year planning, store planning or financial analysis experience in a progressive & growth focused retail organization.
Excel skills imperative.  Experience in systems and programs relative to planning processes.                                                    
Strong analytical skills with the ability to analyze complex quantitative data.
Strong presentation skills.
Under Armour is an equal employment opportunity employer.  We are committed to providing equal employment opportunities to all qualified individuals without regard to the following legally protected characteristics: race, color, religion, sex, pregnancy (including childbirth, lactation and related medical conditions), national origin, age, physical and mental disability, marital status, sexual orientation, gender identity, gender expression, genetic information (including characteristics and testing), military/veteran status, or any other characteristic protected by local, state or federal law.  We assure you that your opportunity for employment with Under Armour depends solely on your qualifications.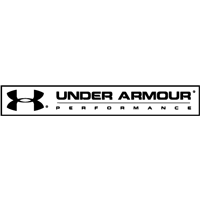 Date Posted: 8/15/2018
Associate Business Planner
Multiple Locations

Baltimore

0 year(s)

Full-Time

Not Available