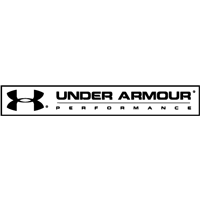 Date Posted: 8/8/2018
Director, IT Business Partner - Marketing
Multiple Locations

Baltimore

0 year(s)

Full-Time

Not Available
Job Description
Under Armour is all about performance. Because what we make empowers athletes in every form to push themselves, to turn good into great, and to stay hungry for whatever comes next. And this is exactly what we expect from each other.
Working with us means one key thing: no matter what you do, you see every day and every project as a chance to push your field forward. In every store and every office, we build teams where everyone is an MVP. And together we tackle every challenge head on. Because we work to push the gear, the game, and ourselves farther.
We're looking for people who do more than good work. We're looking for the Best in Every Game.
Under Armour is the chosen brand of this generation of athletes... and the athletes of tomorrow. We're about performance - in training and on game day, in blistering heat and bitter cold. Whatever the conditions, whatever the sport, Under Armour delivers the advantage athletes have come to demand.That demand has created an environment of growth. An environment where building a great team is vital. An environment where doing whatever it takes is the baseline and going above and beyond to protect the Brand is commonplace.The world's hungriest athletes live by a code, a pledge to themselves and everyone else: Protect This House... I Will.  Our goal is to Build A Great Team!  Will YOU…Protect This House?!
Summary:
The Director, Information Technology Business Partner "ITBP" will have overall responsibility for Strategic Business Relationship Management in their functional/regional area. The ITBP will build and maintain a strong relationship with business partners and acts as a liaison between global IT teams and the business partners. The ITBP will work with business partners to define and design business architecture in support of business strategy.
Essential Duties and Responsibilities include the following: Other duties may be assigned.
Strategy
Builds strong relationships with the executive management team.
Influences the strategic thinking of the executive team to make capability building and objective management integral to planning and operations.
Works with business partners to build and map their strategy to new or existing IT services.
Maintains intimate knowledge of the business plans of the company.
Stays abreast of key developments in the industry and among competitors and uses this knowledge to direct and influence investment decisions.
Monitors the pace and effectiveness of change throughout the company and applies positive pressure within IT and business organizations as necessary to increase the likelihood of success.
Architecture
Assists with investigations, proposes and evaluates solutions, provides insights into strategy, informs strategic thinking from a business architecture perspective.
Defines new service offerings and updates supporting business architectures (business models and process architectures) in the definition stage of programs.
Provides analytical and conceptual direction throughout the change lifecycle, ensuring alignment and integrity of deliverables with the program and strategic objectives.
Acts as custodian of business architecture standards and documentation.
Provides recommendations to preserve the integrity of business processes across various changes to ensure the delivery of holistic integrated solutions.
Participates in the development of IT strategy and the identification of design and technical architectures to support business architecture and the businesses strategic intent.
Business Relationship Management
Builds and maintains strong relationships with business partners and acts as a liaison between Global IT and business partners.
Provides education to partners with regards to IT service offerings and strategy.
Manages stakeholder perceptions and expectations with all IT services.
Promotes business project and value to IT leaders
Assists in the development of metrics used to track value delivery.
Gathers high level business requirements and defines scope during initial discovery
Leads the development of business cases requiring IT-based solutions.
Provides details on cost, value and opportunity to optimize IT spend (initiatives and support services).
Tracks ROI for business initiatives including cost, benefits and risk.
Establishes initial vendor relationships and maintains a forward looking view of vendor direction.
Interfaces with vendors to understand whether their products will meet business and technical requirements.
Maintains knowledge of multiple business functions and initiatives to identify where conflicts/synergies exist between technology and business functions.
Maintains up-to-date awareness of the current and future directions of the industry and associated technologies, and, where appropriate, makes recommendations for implementation of new/upgraded systems and technologies within the framework of the Global Operating Model.
Provide input to the Business Process Owner to facilitate with prioritizing and shaping the portfolio of enhancements and projects.
Owns the demand management process and portfolio for the function/region with strong global alignment.
May support or participate in formal reporting of IT project statuses.
Identifies and mitigates potential problems and conflicts with IT delivery.
Ensures the oversight for resolution of escalated IT issues.
Ensures that IT Domains are aware of key business issues.
Business Analysis
Drives the documentation of the "to be" business processes and identification of significant changes from current processes.
Drives the documentation of the technical and data requirements
Supports the design team in areas that require an understanding of business processes 
Attributes of Ideal Candidate: include but are not limited to the following:
Bachelor's Degree in Business, Computer Science or Engineering.
7 - 10 years' of IT experience, including experience managing relationships with internal business customers.
Experience successfully leading large, complex projects and/or IT consulting/management roles.
Strong communication, presentation, leadership skills, Process (BPMN) modelling skills.
Deep functional and business architecture knowledge.
Ability to translate relevant business concepts to efficient system driven processes.
Requires leadership, negotiation skills and experience/in-depth knowledge of business, business processes and IT processes.
At Under Armour, we are committed to providing an environment of mutual respect where equal employment opportunities are available to all applicants and teammates without regard to race, color, religion, sex, pregnancy (including childbirth, lactation and related medical conditions), national origin, age, physical and mental disability, marital status, sexual orientation, gender identity, gender expression, genetic information (including characteristics and testing), military and veteran status, and any other characteristic protected by applicable law.  Under Armour believes that diversity and inclusion among our teammates is critical to our success as a global company, and we seek to recruit, develop and retain the most talented people from a diverse candidate pool.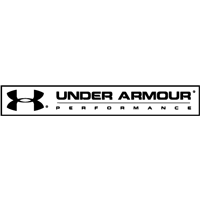 Date Posted: 8/8/2018
Director, IT Business Partner - Marketing
Multiple Locations

Baltimore

0 year(s)

Full-Time

Not Available