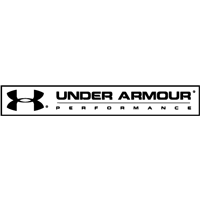 Date Posted: 8/11/2018
Associate Manager, Account Marketing
Multiple Locations

Baltimore

0 year(s)

Full-Time

Not Available
Job Description
Under Armour is all about performance. Because what we make empowers athletes in every form to push themselves, to turn good into great, and to stay hungry for whatever comes next. And this is exactly what we expect from each other.
Working with us means one key thing: no matter what you do, you see every day and every project as a chance to push your field forward. In every store and every office, we build teams where everyone is an MVP. And together we tackle every challenge head on. Because we work to push the gear, the game, and ourselves farther.
We're looking for people who do more than good work. We're looking for the Best in Every Game.
Under Armour is the chosen brand of this generation of athletes... and the athletes of tomorrow. We're about performance - in training and on game day, in blistering heat and bitter cold. Whatever the conditions, whatever the sport, Under Armour delivers the advantage athletes have come to demand.That demand has created an environment of growth. An environment where building a great team is vital. An environment where doing whatever it takes is the baseline and going above and beyond to protect the Brand is commonplace.The world's hungriest athletes live by a code, a pledge to themselves and everyone else: Protect This House... I Will.  Our goal is to Build A Great Team!  Will YOU…Protect This House?!
The Associate Manager, Account Marketing will: 
Essential Duties and Responsibilities include the following. Other duties may be assigned.
In partnership with cross functional Brand, Entertainment and Sports marketing teams create marketing programs that engage and excite the consumer through digital, social and community activations that drive the UA brand message through account partnerships.
Support all in-store and out of store aspects of the UA business in footwear, apparel and accessories.  Willingness to become an expert in all things Under Armour in conjunction with account partners.
Be a project owner. Be responsible for timelines, budget and process.
Manage and maintain account marketing budgets for in-store and out of store programs with attention to detail. 
Be the face of your accounts. Daily contact, go to for account and/or sales marketing needs and travel.
Develop relationships, collaborate and work with all key internal and external stakeholders in your business; sales, brand, merchandising and marketing.
Supervisory Responsibilities 
This job has no supervisory responsibilities.
Critical Skills
Proven success in executing 360 marketing programs that engage the consumer and drive revenue.
Open-mindedness and drive to find a solution to every problem. Can provide examples of creative problem solving and finding solutions in tough situations.
Prior experience working in a fast-paced environment with the ability to multi-task and remain calm under pressure.  Ability to cite examples of when positivity and optimism played a role in their ability to deliver results under tight deadlines.
Flexible with change and able to shift gears quickly. Can provide examples of how she/he continually solves problems and re-prioritizes their day to keep up with the demands of a fast paced, ever changing environment. 
Strong Communication skills. Able to express facts and ideas in writing in a clear, convincing and organized manner; listen effectively, and clarify information as needed.  
Education
Bachelor's degree (B. A.) from a four-year college or university (Communications or Marketing preferred); and 4+ years' experience working in a professional business environment.   
Computer Skills
To perform this job successfully, an individual should be MacBook proficient and versed in Keynote presentation development is critical.  Proficient in Microsoft Office Suite, specifically Outlook and PowerPoint.
At Under Armour, we are committed to providing an environment of mutual respect where equal employment opportunities are available to all applicants and teammates without regard to race, color, religion, sex, pregnancy (including childbirth, lactation and related medical conditions), national origin, age, physical and mental disability, marital status, sexual orientation, gender identity, gender expression, genetic information (including characteristics and testing), military and veteran status, and any other characteristic protected by applicable law.  Under Armour believes that diversity and inclusion among our teammates is critical to our success as a global company, and we seek to recruit, develop and retain the most talented people from a diverse candidate pool.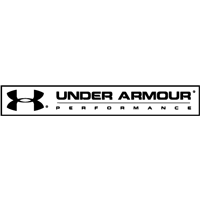 Date Posted: 8/11/2018
Associate Manager, Account Marketing
Multiple Locations

Baltimore

0 year(s)

Full-Time

Not Available